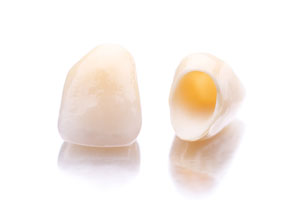 It's not uncommon for patients to put off care because of a busy schedule. With so much to do, you might wonder if you really have time for a procedure that takes at least two appointments. Thankfully, with the advances being made in today's dental technology, certain services are taking less time than they ever have.
One example of this is dental crowns. In the past, it took at least two visits to restore a chipped, broken, or decayed tooth with a crown. Now, with CEREC and e.max crowns, patients can get the custom-made restoration they need in a single appointment.
That's because it only takes about two hours for CEREC's in-office milling unit to fabricate a restoration. During that time, you can rest comfortably in Dr. Salivonchik's Coplay office. Then, when the milling process is complete, we can attach your crown and have you on your way again with no need for a second appointment.
That also means you don't have to worry about damaging or losing a temporary crown. Thanks to CEREC and e.max, the stress of restoring a tooth with a crown has been eliminated. Now the focus can be on what it should've been all along—giving you your best possible smile right when you need it.
To learn more about how Dr. Salivonchik can restore your tooth with CEREC, call our Coplay dental office today. Our office is located in Lehigh Valley and serves patients from Coplay, Allentown, Bethlehem, Easton, The Poconos, and surrounding areas.