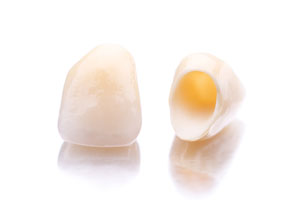 If you have a tooth that's badly decayed, worn, cracked, or broken, you may need to have it restored with a porcelain crown. Using a crown, it's possible for Dr. Salivonchik to return strength, structure, and function to a tooth that might otherwise have to be removed.
For your convenience, our Whitehall dental office uses CEREC technology to mill custom-made porcelain crowns in just a single visit. That's something that sets us apart from other practices.
Traditionally, it's taken at least two visits to complete a crown procedure. During the first procedure, an impression is taken of the patient's tooth and a temporary crown is put in place. During the second, the procedure is completed with a permanent crown. In between that, though, it's always possible another appointment could be needed if your temporary crown falls out or cracks.
With CEREC, the entire procedure can be reduced to just a single visit.
When you come in, Dr. Salivonchik will take a 3D image of the tooth we'll be replacing. That information will be fed to our CEREC machine, which will start working on your tooth. Once it's done, all that's left is for us to put your crown in place and check the fit. That's all there is to it!
If you'd like to know more about CEREC crowns from Dr. Salivonchik's Whitehall dental office, visit our CEREC page or give us a call. We serve patients Whitehall, Allentown, Bethlehem, Easton, The Poconos, and beyond.