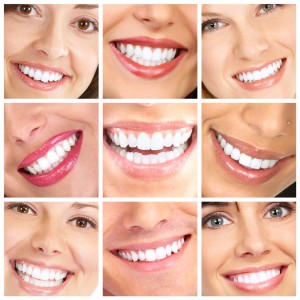 Often, when your dentist finds signs of tooth decay, a filling is the only treatment you need. In other cases, however, where decay is more extreme, a crown may be needed instead. But there are also in-between cases where a filling isn't enough but a crown is too much. It's in cases like these that dentists rely on inlays and onlays.
Inlays and onlays are milled, just like a crown, but instead of capping a tooth, they fit into a tooth the way a filling would. What's more, because Dr. Salivonchik's Coplay office features revolutionary CEREC technology, an entire inlay/onlay procedure can be completed in just a single visit.
Conservative Care with Inlays and Onlays
If Dr. Salivonchik has informed you that you need an inlay or an onlay, here's what you can expect from your appointment.
First, Dr. Salivonchik will clean your tooth, removing any signs of decay or old fillings. Then, once that has been done and a digital impression has been taken, we'll feed the information we've gathered to our CEREC machine. In just a short amount of time, our CEREC machine will mill your custom-made restoration while you rest comfortably in our office. Then, all that's left is for Dr. Salivonchik to put your inlay or onlay in place, completing your procedure.
Do You Still Have Questions?
If you still have questions about how inlays or onlays can help you, call Dr. Salivonchik's Coplay office to schedule a visit. Our office happily serves patients from Allentown, Bethlehem, Easton, The Poconos, and beyond.