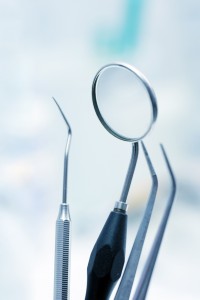 In our last post we talked about CEREC and how it's making crown restorations easier and more convenient. Crowns are just the beginning, though. Our CEREC milling can also fabricate metal-free inlays and onlays that will blend in seamlessly with your smile.
It's helpful to think of inlays and onlays as in-between services. Let's say you have a big filling that needs to be replaced. On the one hand, you almost need more than a filling to put in its place; on the other, a full crown could almost be described as overkill. What you really need is a service that can bridge the gap between a filling and a crown—that's where inlays and onlays come in.
Inlays are made to go between a tooth's cusps, which are the bumps on top of a tooth. Onlays, meanwhile, are made to fit over one or more cusps. In both cases, because they're being milled with Dr. Salivonchik's CEREC machine, patients can look forward to getting the care they need in a single appointment instead of two or more.
Is an inlay or onlay right for you? To find out, call Dr. Salivonchik to reserve an appointment. During at a consultation at his Coplay dental office, Dr. Salivonchik can help you understand your needs and explain the best course of action that will work best for you. We're proud to serve patients all around the Lehigh Valley area.