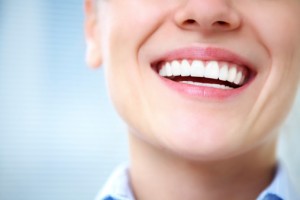 Having a dazzling smile definitely makes a memorable, positive first impression, and many people are willing to go to great lengths in order to achieve the smile they have always wanted. Unfortunately, our smiles collect stains over the years, affecting the overall aesthetic as time goes by. If you feel as though you are not able to have a beautiful celebrity smile that shines bright, Dr. S. John Salivonchik is able to turn your smile dreams into a reality by offering teeth whitening at his Coplay, PA dental office.
There are many things that can affect the way your smile looks. Things such as coffee, tea, wine, certain medications, dyes in food, tobacco based products, and the natural process of aging all play a role in your smile's brightness slowly fading. The good thing is that our doctor is able to effortlessly restore your smile back to its luminous brilliance, allowing you to feel confident in your smile again.
Dr. Salivonchik whitens your smile using at-home teeth whitening, which is ideal for our patients who wish to have a more gradual change to their smiles. He will take impressions of your smile and make custom whitening trays. By doing this, not only are we ensuring amazing results, but we are also delivering a cosmetic procedure that is completely tailored and customized to you. We will also supply you with the whitening gel that you use to fill the trays. All you have to do is fill the trays with the whitening gel and wear them for a certain amount of time each day. In about two weeks, you will be able to see the full results of the whitening process. If you would like Dr. Salivonchik to help brighten your smile using teeth whitening, contact our office today!
If you are ready to schedule your appointment with Dr. S. John Salivonchik, contact our office today! We are able to take care of all of your general, cosmetic, and restorative dentistry needs. We look forward to being able to give you a healthier, beautiful smile at our Coplay, PA dental office. We are proud to treat patients from Whitehall, Allentown, Bethlehem, Easton, The Poconos, and the surrounding communities.