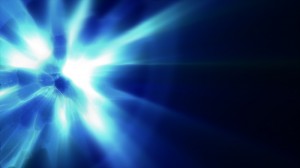 Detecting and treating cavities is one of the most important services a dentist can provide. But even if traditional poking and prodding have been effective for spotting decay in the past, these methods can't always spot trouble where it likes to hide—whether along fissure lines or inside biting and occlusal surfaces.
That's why Dr. Salivonchik's Whitehall office uses a revolutionary tool known as Spectra. With Spectra's fluorescence technology and lightweight wand, detecting cavities, even ones still in the earliest stages of development, has never been easier.
Advanced Protection for Patients in Lehigh Valley and Beyond
This is good news for our patients, because treating cavities while they're still small allows us to provide shallower, simpler fillings that preserve more of the tooth's natural structure. Moreover, Spectra makes explaining treatment options and tracking treatment over a long period of time much easier.
And all it takes to be examined with Spectra is a quick call to our Whitehall office to schedule an appointment with Dr. Salivonchik. We can also answer any questions you might have about any of our other services. Contact us today! Our office is located in Lehigh Valley and serves patients from Whitehall, Allentown, Bethlehem, Easton, The Poconos, and surrounding areas.