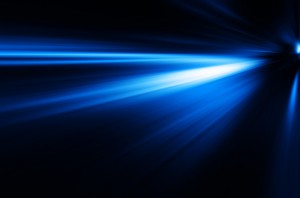 In our last post, we talked about how important treating gum disease is—and not just for your oral health. As we noted, gum disease raises your risk of developing a wide range of health problems, including high blood pressure, pulmonary hypertension, pancreatic cancer, rheumatoid arthritis, and more.
Some patients might be anxious about seeking care for gum disease, but gum disease therapy doesn't have to be uncomfortable. At Dr. Salivonchik's Coplay dental office, we use laser dentistry to help patients enjoy better oral and overall wellbeing. Aided by a diode laser, Dr. Salivonchik can comfortably remove bacteria from above and below the gum line and encourage tooth reattachment, all without the need for a scalpel or stitches. Gum disease is the number one cause of tooth loss in adults, but with laser dentistry, patients can preserve their oral health and enjoy more of their natural smile for longer.
A diode laser is just one of two lasers you'll find at our Coplay office, though. A Waterlase laser can not only be used on gum tissue, it can also be used on teeth for fillings and to help with root canal therapy. Treating teeth with a Waterlase laser makes it possible for patients to get important care without the need for local anesthetic. With both of these lasers, our Coplay-area patients can enjoy excellent care that is comfortable and reduces anxiety.
Call our Coplay, PA dental office today to learn more about laser dentistry or schedule a consultation with Dr. Salivonchik. Our office is located in Lehigh Valley and serves Whitehall, Allentown, Bethlehem, Easton, The Poconos, and surrounding areas. We look forward to helping you!