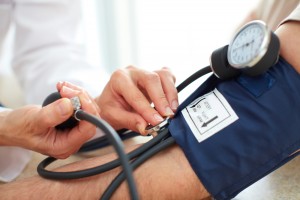 When you think about the effects of gum disease, what's the first thing that comes to mind? Perhaps it's noticing blood on your toothbrush or floss, unexplained sensitivity or even tooth loss. While it's true that periodontal disease is the leading cause of tooth loss in American adults, this common condition can actually impact your health in a number of other ways as well. At the office of Dr. S. John Salivonchik in Coplay, PA, we use advanced laser dentistry to protect our patients from the variety of complications associated with gum disease.
Periodontal Disease and Overall Health: The Systemic Link
When a patient suffers from untreated periodontal disease, tiny pockets form between the gum line and the teeth as gingival tissue pulls back from the surface of the enamel. Bacteria accumulate within these pockets, further deteriorating the surrounding tissue. When the bacteria from this infection leach into the blood stream, it can spread to other tissues and organs throughout the body. Some of the complications associated with untreated or poorly managed gum disease are:
Increased risk of heart attack and stroke
High blood pressure
Pulmonary hypertension
Pancreatic cancer
Gastrointestinal issues
Rheumatoid arthritis
Higher chance of developing coronary artery disease
Fortunately, treating periodontal disease with laser therapy can greatly reduce your risk of being affected by these and other serious medical conditions. Dr. Salivonchik will carefully assess your unique case and discuss with you the various laser dentistry solutions available to you.
Reclaiming Your Oral & General Health
If you suspect that you are affected by periodontal disease in any of its stages, contact us at our Coplay, PA office to schedule your appointment today. Dr. Salivonchik and his experienced staff of dental professionals look forward to helping you restore not only your overall oral health, but your general health as well. We proudly serve patients from throughout Lehigh Valley and the surrounding communities of Easton, The Poconos, Allentown, Bethlehem and beyond.