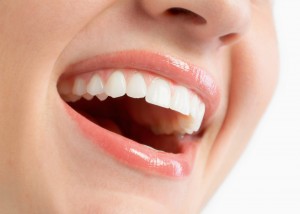 You know an attractive smile is important to your personal and professional success. But sometimes life just gets in the way. You simply don't have the time to devote to a smile makeover. We have good news. At Dr. Salivonchik's office – serving Allentown and surrounding areas—we offer modern cosmetic dentistry for modern lifestyles. In just one or two visits, you can make dramatic improvements on your smile.
Dentistry has changed a lot over the years. Patients no longer have to endure invasive, embarrassing, or lengthy dental procedures. At our office, we know your time and your image are valuable, so we offer state-of-the-art cosmetic dental services including porcelain veneers, in-office teeth whitening, and Invisalign clear braces.
Porcelain Veneers
Porcelain veneers are a cure-all, miracle-worker procedure. Whether it's stains (even those caused by tetracycline), misalignments, chipped, gapped, or oddly-shaped teeth, porcelain veneers can often solve your dilemma. Made from thin sheaths of porcelain, the veneers cover existing teeth to erase an array of dental flaws. Best of all, porcelain veneers can often be placed in just two visits!
In –Office Teeth Whitening
Do you look at pictures and think, are my teeth really that yellow? In-office teeth whitening can quickly and effectively remove years' worth of stains in a single visit. While in-office whitening works well for people with busy schedules, if you'd like long-term results with less sensitivity, we can also create custom take-home bleaching trays. After a quick consultation, Dr. Salivonchik will suggest the option that's best for you.
Invisalign Clear Braces
Most adults cringe at the thought of traditional braces. They're uncomfortable, unattractive, and time consuming. We understand. With Invisalign, you don't have to settle for a mouth full of metal and wire. Invisalign corrects misalignments and bite problems quickly and discreetly. What's more, they're removable, making eating and brushing significantly less stressful.
Dr. Salivonchik's dental office is located just minutes away from Allentown and offers custom cosmetic dentistry for busy lifestyles. Don't let anything keep you from the smile of your dreams. Call our office today to set up your consultation visit!