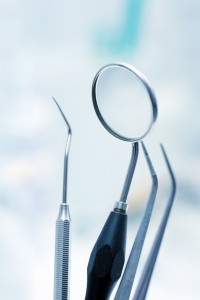 The New Year is a time when people are thinking about fresh starts and making New Year's resolutions. This year, consider adding your teeth to your list of resolutions. Get started on the right foot by scheduling your regular checkup today!
In order to have good dental health, it's important to make sure you come to Dr. Salivonchik's office twice a year for your regular dental checkup appointment. Brushing and flossing aren't enough on their own to keep your teeth healthy.
We also test for gum disease, oral cancer, and inspect your mouth for cavities. This important preventative care is why it is so important to have regular checkups. If you do happen to have an issue, regular checkups can help us catch them before it becomes detrimental to your dental health. Our caring staff is waiting to help!
Make a resolution for better dental health in 2013. Start this commitment to yourself by coming in for your dental checkup. Brushing twice a day, flossing, and having a regular dental checkup every six months are all part of a healthy dental care routine.
Call our Coplay office today to schedule your appointment. Dr. Salivonchik provides effective, patient-centered care for patients from Coplay, Allentown, Bethlehem, Easton, The Poconos, and all around the Lehigh Valley area.