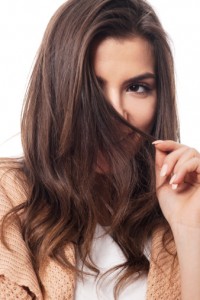 If you have severely stained, broken or chipped teeth it might be time to consider a cosmetic dentistry solution. Most procedures can be completed in one visit. Thanks to advances in Sedation Dentistry techniques these procedures are not only quick, but can be completed with practically no pain or discomfort. There is no reason to put off the dental repair you need any longer. But with so many different repair options, you may be confused about what would work best for you. The first step toward fixing your smile is to make an appointment with Dr. Salivonchik today. If you live near Coplay or Allentown, PA, Dr. Salivonchik can help you find the perfect cosmetic dentistry solution.
Cosmetic Bonding– A tooth-colored composite material is bonded to the tooth, sculpted into shape, hardened and polished. For patients with minor cosmetic flaws, cosmetic bonding is the answer. It can fix a broken or chipped tooth, close small gaps between teeth and fill in cavities. However, unlike cosmetic crowns and porcelain veneers, dental bonds can become discolored over time.
Cosmetic Veneers– Veneers are tooth-colored shells that cover your natural teeth. Made of porcelain or composite, cosmetic veneers can easily repair discolored, slightly crooked or gapped teeth. The veneers are completed in three visits where the dentist will remove a small amount of enamel, take an impression of your teeth, send the impressions to a dental lab for fabrication and then apply the veneers in the final visit. Cosmetic veneers are durable and permanent.
CEREC Crowns– Traditionally dental crowns took two to three visits to complete, but CEREC (Chairside Economical Restoration of Esthetic Ceramics) crowns can be applied in just one visit. The dentist will take a 3D image of your tooth for the CEREC system which can mill an all-ceramic restoration in about an hour. CEREC crowns are highly durable and permanent.
Cosmetic Dentistry Solutions in Allentown, PA
You don't have to live with broken, chipped or stained teeth any longer. There are a variety of quick, easy and painless cosmetic dentistry solutions available. Make an appointment with Dr. Salivonchik for a cosmetic dentistry consultation. If you live in the vicinity of Coplay or Allentown, PA, Dr. Salivonchik can help you get the bright beautiful smile you deserve.