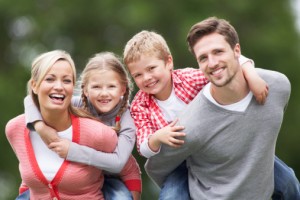 When it comes to the health of you and your family, you only want the best. And dental health is no exception. Dr. S. John Salivonchik is the dentist in Allentown that more Lehigh Valley families trust with their oral health. As your general dentist, Dr. Salivonchik and his staff will first and foremost work to prevent any oral health problems from happening. Doing so helps our patients enjoy happy and healthy smiles for many years. If you're looking for a general dentistry practice that can provide all of the dental health care services your family needs, look no further than the Allentown dental office of Dr. Salivonchik.
General Dentistry in Allentown
The cornerstone of general dentistry is the regular exam and cleaning. In keeping with the recommendation of the American Dental Association, Dr. Salivonchik would like to see you and each member of your family every six months for dental checkups. At these appointments, one of our dental hygienists will clean your teeth and remove plaque, assess the health of your gums and other soft tissue, visually check for signs of tooth decay, and take digital x-rays when necessary in order to find any cavities that may be hiding in between teeth or just below the surface.
Additionally, these appointments allow us to regularly monitor for other conditions such as TMJ disorder, gum disease, and oral cancer. Of course, if we find anything of concern, then we will recommend the best course of treatment, so you can get back on track toward optimal oral health.
Sedation Dentistry
If you experience anxiety over just the thought of seeing the dentist, then know that Dr. Salivonchik practices sedation dentistry, so you can relax and have the dental treatment you need. Depending on your level of anxiety, we will can offer either nitrous oxide, also known as laughing gas, or IV sedation. One of these safe and reliable sedatives will calm you through any procedure.
Call Our Office Today
If you've been searching for a general dentist in Allentown who will professionally address all of your and your family's oral health needs, then call the office of Dr. Salivonchik in Allentown. Our practice, located in Lehigh Valley, PA, happily serves Coplay, Allentown, Bethlehem, Easton, The Poconos, and the surrounding areas.