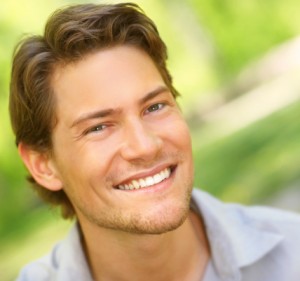 The American Dental Association recommends that everyone have a dental cleaning and exam every six months. Dr. S. John Salivonchik, the Allentown dentist, agrees. So, would you like to know why regularly scheduled dental checkups are important? Well, here's a list of the top 7 reasons for seeing Dr. Salivonchik twice each year.

Top 7 Reasons to have Biannual Dental Checkups
Prevent Oral Cancer. At a checkup, we screen for oral cancer, which is a largely curable cancer when found early. Unfortunately, early stage oral cancer is easy to miss, because some symptoms are not visible. We completely examine your oral cavity and palpate your throat and neck to look for anything concerning.
Prevent Gum Disease. Gum disease, also called periodontal disease, affects nearly 50 percent of American adults age 30 and older. This chronic infection can ultimately lead to tooth loss. If we find the early signs of gum disease during one of your checkups, then we can treat it, reverse the affects and stop the progression.
Guard Your Overall Health. The bacteria that cause gum disease can migrate through the respiratory and circulatory systems, leading to heart disease, diabetes, pneumonia and other systemic illnesses. With a dental checkup, we can clean your teeth, remove plaque that traps the bacteria that causes gum disease and hopefully improve your overall health.
Early Detection of Dental Problems. Perhaps the most common dental problem Dr. Salivonchik finds during a dental checkup is tooth decay, or a cavity. When found early, we can easily fill a cavity with a tooth-colored filling. Left untreated, tooth decay can spread within a tooth—necessitating a root canal—or it can spread to other teeth nearby.
Monitor Your Oral Health. With regularly scheduled checkups, Dr. Salivonchik and his team of dental hygienists and dental assistants can more easily recognized changes in your oral condition. We can make recommendations for improvement or prevention, which may include ways to better your at-home oral hygiene routine.
Keep Your Smile White and Bright. When you come to our office for a cleaning, our dental hygienist can remove many stains caused by foods and beverages. Moreover, we'll polish your teeth so they shine beautifully.
Create a Treatment Plan. If Dr. Salivonchik diagnoses problems, then he can develop a treatment plan that will get your oral health back on track. The plan will be a step-by-step program to restore your dental health and rejuvenate your smile.
Call Your Allentown Dentist Office Today
If it's time for you or any other member of your family to have a dental checkup, then call the office Dr. Salivonchik, the Allentown dentist. Our convenient Allentown, PA, office serves patients from the Lehigh Valley area including Coplay, Bethlehem, Easton, and the Poconos.