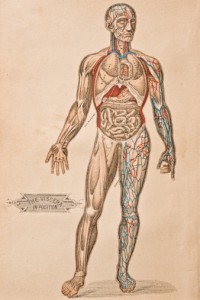 Most people think that dentists are devoted to taking care of patients' teeth and gums. True, but that's not nearly the whole story. Dentistry is as much about caring for patients' general health and well-being as it is about ensuring they have healthy smiles. Dr. S. John Salivonchik and his team understand that your general health can be a direct reflection of the condition of your oral health. With this in mind, your Coplay dentist encourages patients to schedule biannual dental checkups for the sake of your smile and your overall health.

The Oral-Systemic Connection
For several years, dentists, doctors and researchers have known about the oral-systemic connection. Basically, the evidence points to an association between oral health conditions and bodily ailments. In specific, gum disease can be a distinct threat to other systems and organs of the body. The bacteria that gets trapped in plaque and gradually leads to gingivitis or periodontitis can also lead to unhealthy consequences throughout the body. Whether allowed to spread through the blood or airways, these bacteria can be at the root of problems ranging from stroke and heart attack to Alzheimer's disease and some types of cancer.
Healthy Mouth, Healthy Heart
Let's take a look specifically at the connection between your oral health and your heart health. According to Robert Bonow, MD, past president of the American Heart Association and chief of cardiology at Northwestern University's Feinberg School of Medicine, inflammation is a problem that gum disease and heart disease share. A component of heart disease is hardening of the arteries, which is one of the body's inflammatory responses to the buildup of plaque. (Not the same kind of plaque that's in your mouth; the body actually forms several types of plaque.) Likewise with gum disease, a leading indicator is swollen or inflamed gum tissue. The similarities are not lost on dentists and doctors.
The Dental Checkup Allentown Relies on for General Health
To ensure your and your family's best oral and overall health, Dr. Salivonchik offers comprehensive dental checkups. At these checkups, we will clean your teeth and remove any plaque buildup; carefully consider the health of your gums and other soft tissue; visually inspect for signs of tooth decay; complete a screening for oral cancer; and take digital x-rays when necessary. With regular allegiance to your comprehensive oral health, we can help you take better care of you.
Call Our Office Today
To maintain optimal general health as you take care of your teeth and gums, schedule a dental checkup with Dr. S. John Salivonchik. Our convenient Allentown, PA, office serves patients from the Lehigh Valley area including Coplay, Bethlehem, Easton, and the Poconos.