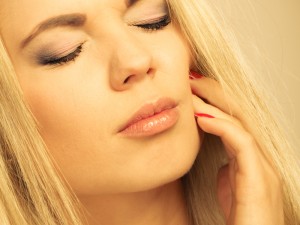 Everyone experiences a toothache at some point in their life—even those who care for their teeth properly and visit the dentist regularly. When a toothache occurs, you often want immediate relief because let's face it, nothing is worse than a toothache. While many people believe a toothache is most often caused by a cavity, this isn't always the case. Tooth pain can occur for a number of reasons, which can cause the pain to range in severity. No matter the pain level, you need to visit your dentist right away because it's a sign of a potentially serious complication. As your dentist in Coplay, we're here to help you understand the most common causes of tooth pain.

Minor Tooth Pain
It's not uncommon to experience minor sensitivity when eating or drinking hot or cold foods. Most often, this is a sign of a cavity, but not always. Sensitive teeth can be caused from multiple factors, such as weakening enamel. But, other times, it can be caused from more serious problems, such as receding gum lines and gum disease. If you're experiencing any level of sensitivity, you need to schedule an appointment so we can find the cause of the discomfort. In the meantime, try using a toothpaste for sensitive teeth to try to ease the discomfort.
Moderate to Severe Tooth Pain
In some cases, you can begin to experience serious discomfort and pain that may even be accompanied by swelling. If you have severe pain, this is an indication you have a serious underlying oral health problem that needs treatment. For those who have a stabbing pain that occurs when pressure is put on the teeth, it may be a sign of a cavity or possibly a fractured tooth. For those who have a throbbing pain, this is often a sign of an infection, such as a tooth abscess. Severe pain will require an immediate visit to your dentist in Allentown.
Oddly enough, sometimes you can even experience tooth pain that actually isn't caused from the teeth. For example, sinus infections are known to cause tooth pain as well. The congestion and pressure from the sinuses can cause the teeth to begin to ache. In this case, if you suspect a sinus infection is the cause, you will need to visit your local doctor.
For others, tooth pain can actually originate from the jaw. Those who have TMJ disorders can have the pain due to their disorder and complications associated with the condition. For example, those who have TMJ from grinding of the teeth, the teeth may become sore from the grinding.
Your Dentist in Coplay
As a Coplay and Lehigh Valley dentist, we are here for your when you're experiencing tooth pain. No matter your degree of discomfort, we will quickly diagnose the cause of the pain to provide the appropriate course of treatment. We will identify the cause using advancements in dentistry to provide the comprehensive treatment you need to stop the pain. If you're experiencing tooth pain, please call our office today at (610) 813-2855 to schedule an appointment.