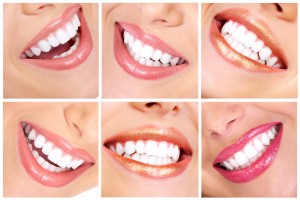 Zachary was only three years old when he was diagnosed with leukemia. A bright-eyed, curious boy, his parents initially thought he had the flu. But instead of sending him home with medicine, his doctor admitted him to the hospital for two weeks of transfusions and chemotherapy. During that time, Zachary lost his hair, but he never lost that energetic spark that everyone loved about him.
Since then, life has calmed down for Zachary and his family. Doctor appointments and monthly chemotherapy treatments are still a part of his life, but he's in remission now.
And for Dr. Salivonchik, he's even become a source of inspiration.
Inspired by Zachary's Struggle
When Dr. Salivonchik learned that one of his little patients had been diagnosed with leukemia, he wanted to help. But what could he do?
Finally, it hit him! He could donate the fees from teeth whitening—one of our most popular cosmetic procedures—to help Zachary and other children like him. Since then, Dr. Salivonchik has donated every penny he receives from teeth whitening to the Children's Cancer Research Fund. It's a simple way that we can give back to our patients, our community, and beyond as we support research that, we believe, will put an end to children's cancer one day.
How It Works
Teeth whitening normally costs between $400 and $600. But because our kits have been generously donated, we can offer the exact same service at a fraction of the cost—typically around $195. We then take this money and donate it to the Children's Cancer Research Fund so children like Zachary can look forward to a long, full life. This makes teeth whitening a rewarding option for everyone. Our patients not benefit from a brighter smile; they have a unique opportunity to participate in changing lives and eradicating childhood cancers!
If you want whiter teeth and live in Lehigh Valley and surrounding areas, schedule an appointment with Dr. Salivonchik today. With your help we can finally bring hope to those who need it most.
And stay strong, Zachary! You're our HERO!