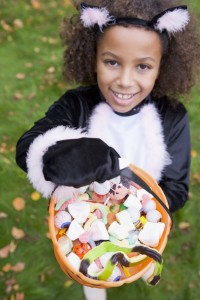 The end of October is nearly here. Not only does that signal the arrival of Halloween, it means that the year's other big holidays aren't far behind, either. From now until the very end of 2013, patients will be indulging in treats of all kinds, whether it's packaged candy or home-baked treats.
Obviously, we don't want to discourage anyone from enjoying what the holiday season has to offer, but we also want our Whitehall-area patients to be aware of the threat sugar poses and the amazing alternative available.
First, how does sugar interact with your smile? By creating an acidic environment that, over time, can weaken the protective layer of enamel on the outside of teeth. When that happens, patients need a filling, inlay, onlay, or crown to prevent decay from spreading and genuinely endangering a tooth.
Thankfully, there's an alternative to conventional sugar that patients can enjoy without harming their teeth or gaining substantial weight—it's called xylitol. Made from plant fibers, xylitol has a comparable sweetness to sugar but doesn't create acid when it comes into contact with your mouth. Instead, it creates a neutral environment, in which harmful bacteria have a more difficult time clinging to teeth. That's why xylitol is also a common ingredient in some toothpaste brands. But xylitol can also be used to sweeten candy, and it can be used instead of sugar for baking.
Do you want to learn more about how xylitol can benefit your health? Call Dr. S. John Salivonchik's Whitehall dental office if you live in Lehigh Valley, Bethlehem, Easton, or The Poconos. We're always happy to answer your questions or schedule an appointment. You can also learn more by visiting xylitol.org.
Enjoy your favorite holidays treats this year without having to worry about your smile!