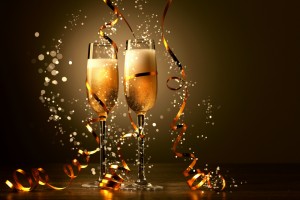 The New Year is still weeks away, but it's not too soon to start thinking about what kind of services you might need for 2014. Every year, new patients embrace what's possible with cosmetic dentistry, while others may already know about one or two restorative services they'll need.
If you fall into either category, we want to encourage you to call Dr. Salivonchik's Whitehall dental office for a late-2013 or early-2014 appointment. During your appointment, he'll be happy to talk to you about what's on your mind and the concerns you might have about the care you need. Dr. Salivonchik will also complete an oral health exam so he's fully up to date on how your smile is currently doing.
Our combination of cosmetic and restorative services includes many of the best available today, including:
When deciding what services are ultimately right for you, we'll consider a wide range of factors, among them your health and the goals you've already devised. We're committed to making sure our Whitehall-area patients receive the personalized care they expect.
And for patients who choose teeth whitening, there's an extra benefit. Dr. Salivonchik donates all teeth whitening fees to the Children's Cancer Research Fund at the University of Minnesota. This lets patients do something good for others while at the same time improving the appearance of teeth and boosting self-confidence. You can learn more about our special program by visiting our teeth whitening page.
Are you ready to get a jump on your care for 2014? Call us today. Our office is located in Lehigh Valley and serves Whitehall, Allentown, Bethlehem, Easton, The Poconos, and surrounding areas.