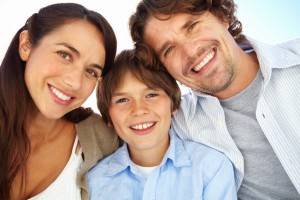 Choosing a regular dentist is a good move for your oral health. People who visit the same dental practice over and over are more likely to benefit from early detection of cavities, gum disease, and other oral issues. Do you have a dentist near Allentown? If not, consider choosing one for the benefit of you and those you love most. We've got some tips to help you make the best decision!
1. Look For Experience
There are a number of qualified dentists in the Allentown area, so narrowing your list to the ones who are exceptionally experienced is a good move. How long has your potential dentist been practicing? What areas of dentistry is he or she especially experienced in? Looking at these details (usually found on the "Meet the Dentist" page) is an important first step.
2. Associations and Organizations
Another great indicator you've found a dentist who's passionate about providing superior dentistry is their involvement in professional organizations. While you're on the dentist's bio page, check to see how much continuing education they engage in. Groups like the American Dental Association or the Pennsylvania Dental Association provide opportunities for further development in the field of dentistry.
3. Consider Your Dental Needs
Do you need a dentist who can meet the needs of everyone in your family? Or perhaps you're interested in undergoing one or more treatments in cosmetic dentistry. You want to make sure your prospective dentist can provide you with all of the services and treatments you expect. Most dentists list their services on their website. Browse through, and if you don't see something you currently need or may require in the future, keep looking until you find a dentist who offers comprehensive care.
4. Advanced Technology
The best dentists make use of the latest technology to provide the ultimate in care. For example, does your dentist perform same day restorations? Is laser dentistry available? Even if you never need these services, choosing a dentist who values technology is a great way to increase the level of care you receive.
5. Additional Considerations
Asking a few questions throughout your search for a dentist will make your life a lot easier: When are they open? Where are they located? Do they accept your dental insurance, or offer patient financing? When your dentist is easy to visit and when care is affordable, your overall experience at the dentist's is greatly improved.
We are confident your search for a Coplay dentist will lead you to Dr. Salivonchik's door. Experience the ultimate in Pennsylvania dental care — contact us to discuss your dental needs or to schedule your appointment today!