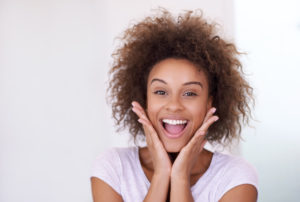 Your home oral hygiene habits are crucial to protecting your dental health. However, it is only half of the care you need. The American Dental Association recommends everyone visits the dentist twice a year for preventive care. Your dentist will help to ensure you maintain your oral health as time goes on to protect the longevity of your teeth and gums. Finding a dentist near Allentown who can meet your needs is a challenge. You have many options, but not all will provide services that cater to your individual requirements. If you need a new dentist who can accommodate your dental needs as time goes on, Dr. S. John Salivonchik is the dentist for you.

Qualifications You Can Trust
Dr. Salivonchik is the preferred dentist in the area due to his extensive qualifications and experience in a diversity of dental aspects. After earning his DMD from Temple Dental School, he continued his education to receive additional certifications, including a certification for Soft Tissue Surgical and Periodontal Applications from the World Clinical Laser Institute. Through his continued education and reputation, he has become a leading dentist in the area for general, cosmetic, and restorative dentistry.
Through his exceptional dental career, he has appeared on many major news programs, including CBS2 New York, to discuss a variety of dental topics, including dental implants. He remains an active member of several dental organizations, including the American Dental Association, American Academy of Implant Dentistry, and many more.
His qualifications and passion for his patients make him an excellent choice for personalized dental services through all stages of life.
Complete Dental Care
Throughout your life, your dental requirements are going to change. You need a dentist who can meet those needs without having to refer you to a specialist. Dr. Salivonchik is the dentist for you. In addition to general, restorative, and cosmetic dentistry, he offers many areas of specialized care, including, dental implants, full mouth reconstruction, and TMJ therapy. He also treats patients needing orthodontics and sedation dentistry.
He combines his in-depth knowledge in dentistry with the latest technological advancements. With state-of-the-art technology, he enhances the level of care you receive while providing more comfortable services. With CEREC same-day restorations, you benefit from a shorter treatment time while gaining superior dental restorations. The use of laser dentistry allows him to deliver more precise and accurate results while decreasing your recovery time.
Choose the Preferred Choice for Dentistry
Choosing a new dentist can be tough, especially if you have been visiting one dental office for several years. No matter if you are new to the area or need a dentist who can cater to your needs, you will not be disappointed with Dr. Salivonchik.
Supported by many patient reviews and testimonials, you can rest assured you are in good hands with Dr. Salivonchik. If you are ready to make an investment in your dental health with the care you deserve, it is time to contact our office to schedule a consultation. We look forward to helping you achieve your dental goals for a healthy smile.