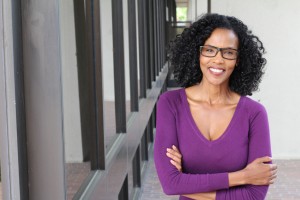 Did you know that your teeth have the power to take you to new levels in your personal and professional relationships? This is because a beautiful smile gives you the confidence to smile freely and often. If you're not satisfied with the appearance of your teeth, cosmetic dentistry may be the solution for you, and Dr. John Salivonchik can help. Your cosmetic dentist in Allentown has options to improve your smile.
Teeth Whitening
One quick, easy, and cost effective way to improve your smile is to whiten your teeth. Dr. Salivonchik offers convenient take-home whitening trays so you can whiten your teeth at your leisure based on your own schedule.
We'll create custom trays based on impressions we take of your teeth and give you a crash course on properly applying the whitening gel. We recommend that you whiten 1-2 weeks initially depending on your goals for your smile, and after that you'll be able to update your smile anytime you like.
Porcelain Veneers
If you've ever admired a Hollywood smile, did you know that many actors enhance their teeth with porcelain veneers? Best described as a thin layer of porcelain, dental veneers are customized to fit over your natural tooth structure. They're ideal for restoring issues such as:
Spacing and gaps between teeth
Misshapen teeth
Discoloration or staining
Wear, chipping, or fractures
Misaligned teeth
Veneers are durable, yet easy to take care of, and with proper brushing, flossing, and regular dental checkups, your veneers can potentially last for many years. They're also stain resistant, which means they won't discolor at the rate of your natural tooth, so you won't need to whiten your teeth.
Invisalign
Patients living with crooked or misaligned teeth understand the toll it takes on your confidence and self-esteem, however the thought of wearing bulky metal braces is also not appealing. What if you could straighten your teeth without anyone noticing? Invisalign may be the solution for you.
Instead of traditional brackets and wires, Invisalign utilizes clear plastic aligners to straighten your teeth. Aligners should be worn 20-22 hours per day and changed every two weeks. They can easily be removed for brushing, eating and flossing, so there are no dietary restrictions, or changes to your home care routine. Most cases can be completed in 12-18 months, making Invisalign a great option for busy adults or teens who want to straighten their teeth with discretion.
Dr. Salivonchik has had extensive advanced training in the field of cosmetic dentistry and is an expert at combining both artistry and dentistry to deliver amazing results. If you've considered enhancing the appearance of your teeth, we encourage you to contact our office today and schedule a consultation with Dr. Salivonchik to discuss the possibilities for your smile.