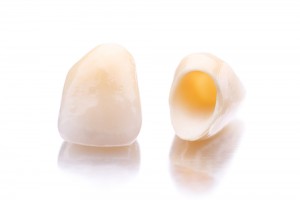 Among the many tools that are improving dental care, CEREC CAD/CAM technology is one of the most notable. In the past, it would take at least two visits to restore a patient's decayed or fractured tooth with a crown. But now, with CEREC CAD/CAM, it's possible to create and attach a custom-made crown in just one appointment.
That's good news for our Coplay-area patients. With a single appointment, Dr. Salivonchik can improve both the appearance and functionality of your smile.
Speed is just one part of the equation, though. Also important is the material the crown is made of.
Dr. Salivonchik uses durable, esthetic e.max porcelain to create strong, natural-looking restorations. The tagline for e.max's quality material is "Smile to the max," and patients can truly expect great results. Crowns milled with special e.max porcelain look natural and can be cared for the way a normal tooth can—with simple brushing and flossing. What's more, crowns made with e.max porcelain contain no metal and have twice the strength of conventional porcelain.
Here's what you can expect from your visit to Dr. Salivonchik. First, we'll take a digital scan of the tooth that's being restored. Then, the information we collect will be transmitted to our CEREC unit, which will begin milling your restoration while you wait comfortably in our office. The milling process only takes about an hour to complete. When your crown is ready, Dr. Salivonchik will attach it, putting the finishing touch on your procedure.
Do you want to learn more about CEREC and e.max? Call our Coplay office today for an appointment. We serve patients from Allentown, Bethlehem, Easton, The Poconos, and beyond.