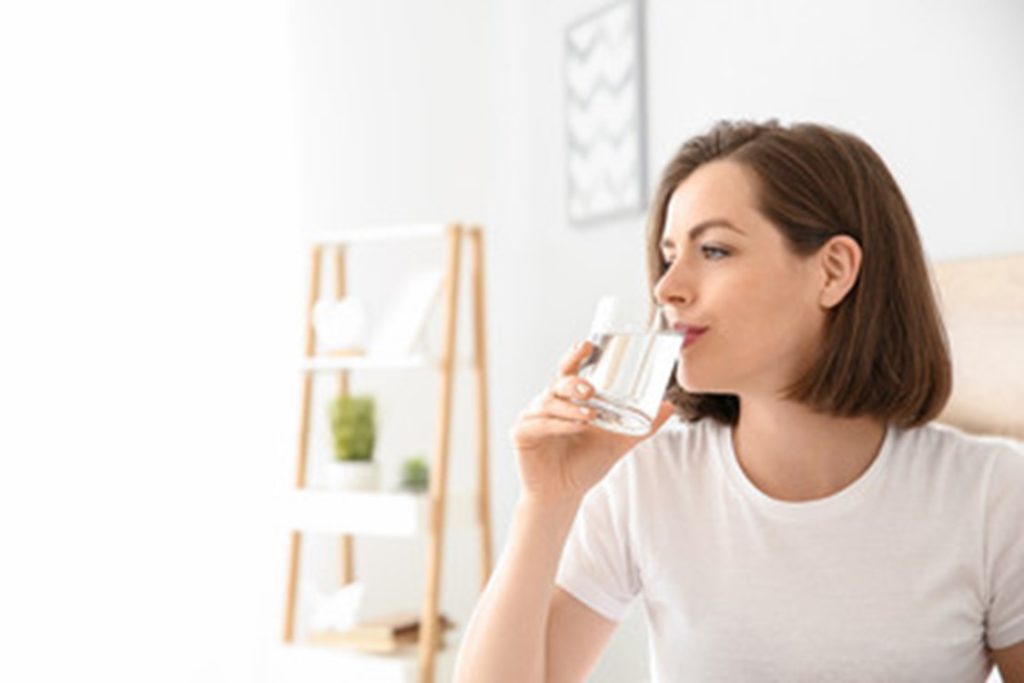 What's on your to-do list this summer? Are you planning to hit the beach for some fun in the sun? Or maybe you'd rather spend your days at home, relaxing and enjoying the extra downtime. No matter what your summer plans are, you should be sure that you're drinking plenty of water and staying properly hydrated! The signs of dehydration aren't always obvious, and sometimes you can be dehydrated without even realizing it! Keep reading to learn more from your dentist in Lehigh Valley about seven of the hard-to-detect signs of dehydration and what you can do to ensure you're drinking enough water.
Seven Sneaky Signs of Dehydration
You're often already dehydrated by the time you begin feeling thirsty! But thirst isn't the only symptom of dehydration that you need to watch out for. Here are seven more sneaky signs of dehydration:
Bad breath/dry mouth – If you don't have enough saliva in your mouth, bacteria can thrive and cause dry mouth and accompanying bad breath, and mouth sores in some cases.
Headaches – Even just mild dehydration can lead to headaches and sometimes migraines.
Cold/flu-like symptoms – You might feel lightheaded, dizzy, nauseous, or experience fever, chills, and other cold/flu-like symptoms.
Hunger – Your hypothalamus is the region of your brain that controls both hunger and thirst, among other things. If you're feeling hungry immediately after eating, it's probably a sign that you're thirsty and dehydrated.
Fatigue – You might also feel lethargic, unenergetic, or unable to get a good night's sleep.
Muscle cramps – Even just walking around on a warm day can lead to a painful cramp if you're dehydrated.
Dark-colored urine – If your urine is a dark shade of yellow, it's time to drink some water! Clear or pale-yellow urine usually indicates that you're sufficiently hydrated.
Tips for Staying Properly Hydrated
Your body is mostly made up of water, meaning that it's by far the best possible thing you can drink. Drinking enough water ensures that your mouth is producing enough saliva, which is important for washing away cavity-causing bacteria and lingering food particles that put you at risk for tooth decay. That said, there is no set amount of water that you should drink every day—rather, drink when you're thirsty and stop when you're not! Also consider the following tips to ensure that you're getting enough fluids:
Drink water in advance of spending time outdoors, exercising, or partaking in physical sports, games, and activities.
Consider carrying a refillable water bottle with you.
Try to drink tap water when you can, as it usually has fluoride added to it which directly benefits your oral health!
Dehydration is more dangerous than it seems; not drinking enough water puts your whole body at risk, especially your mouth! That said, knowing the signs of dehydration and ensuring that you're getting enough fluids can help to keep your pearly whites healthy and bright all summer long.
About the Author
Dr. S. John Salivonchik has over two decades of experience in dentistry and is proud to serve patients and families in the Lehigh Valley area! Dr. Salivonchik completed his dental doctorate at the Temple Dental School, graduating Summa Cum Laude! He is a member of several professional organizations including the American Dental Association, the Pennsylvania Dental Association, and the Academy of General Dentistry. His practice is pleased to offer several available services including preventive, cosmetic, and restorative options. To schedule a visit, feel free to reach out online or by phone: (610) 502-1545.