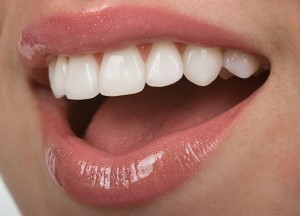 For today's blog, we simply want to make you aware of the photo gallery you'll find on Dr. Salivonchik's website. When choosing whether or not to make an area dentist your permanent dentist, it can be difficult to make a decision without seeing what his work is like. But with a photo gallery like the one you'll find on our website, you don't have to worry–you can see for yourself.
Every day, Dr. Salivonchik uses his years of experience and training to help patients take stained, cracked, chipped, misaligned, or unevenly spaced teeth and transform them through a variety of general, cosmetic, and restorative services.
As you click through our site's smile gallery, you'll find stunning before and after photos that show you just what's possible with a combination of porcelain veneers and gum recontouring, or with dental implants and porcelain crowns. Even a simple service like tooth-colored fillings can make a dramatic difference in the appearance and health of a patient's smile.
Have you been considering a visit to Dr. Salivonchik's Whitehall dental office? Don't put off a visit any longer. Thanks to our smile gallery, you can see the exceptional quality of work we can accomplish.
Call us today to schedule an appointment. Dr. Salivonchik is happy to serve patients from Whitehall, Allentown, Bethlehem, Easton, The Poconos, and beyond.