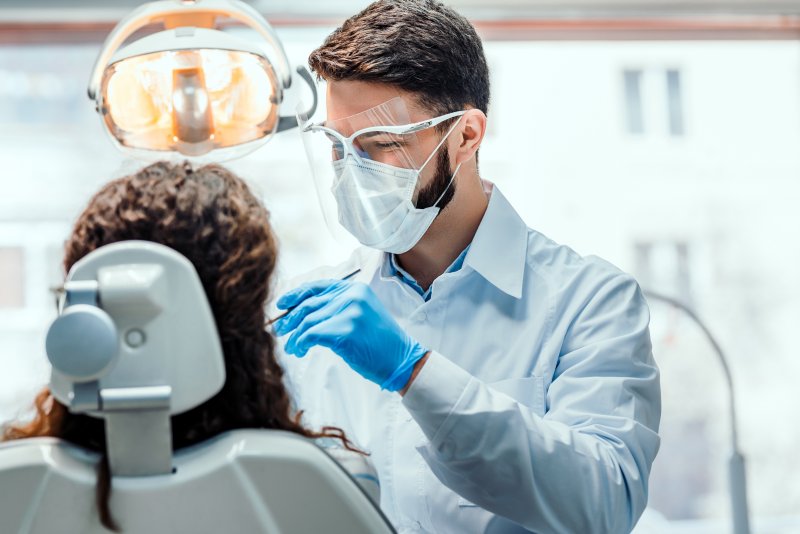 Across the country, people are worried about the economy. After all, it doesn't take much to notice the rising prices of goods and services. As such, many are tightening their budgets by cutting out certain expenses. While this change might also apply to you, however, giving up your dentist in Lehigh Valley won't help. Rather than save you money, skipping out will likely cost you even more. As for why that's the case, your local practice is here with the scoop. Read on to learn how dental visits stop pricey problems and dentists make care affordable.
Dental Visits Stop Pricey Problems
When you forego regular dental care, you raise your risk of expensive health issues. These include conditions such as:
Tooth Decay & Infection
You need dental visits to stop tooth decay and infections. A toothbrush can't reach certain crevices of your mouth, meaning those areas will get cavities without a dentist's care. These cavities, in turn, could let harmful bacteria infect some of your teeth.
Treating the issues above costs more than the checkups that prevent them. You see, fixing large cavities and tooth infections requires dental crowns, root canal therapy, or even tooth extractions. These services involve special knowledge and resources, so they naturally have higher prices.
Gum Disease
You'll probably get gum disease if you give up regular dental care. Even now, 2 in 5 U.S. adults have some form of the condition. That risk also increases as you age, as 70% of those 65 or older have it too. As things stand, dental checkups make the difference in whether you get infected gums.
As with tooth decay, treating gum disease is pricier than prevention. Since the infection can cause loose teeth and even tooth loss, you might have to spend money on restorations and periodontal therapy. Managing the condition can even involve costly gum grafts.
Oral Cancer
Among other things, dentists use dental checkups to screen you for oral cancer. In doing so, they're often able to catch and treat the illness in its earliest stages.
Naturally, then, skipping your checkups raises your risk of advanced oral cancer. Without the screenings, this condition has time to develop until only expensive chemotherapy can treat it.
Dentists Make Care Affordable
Regular dental care doesn't have to break your budget. As it turns out, many dental practices will work with you to ensure affordable treatments. In fact, many accept the following:
Dental Insurance: Most dentists work with various dental insurance providers that cover the cost of procedures.
Flexible Financing: Some offices work with third-party services so patients can pay in monthly, no-interest installments.
You don't need to cut out your dentist in Lehigh Valley to save money. Instead, keep seeing them so you'll reap the financial rewards!
About the Author
Dr. John Salivonchik is a dentist in Coplay, PA, having earned his DDM from the Temple Dental School. His specialties are preventive, cosmetic, and restorative dental treatments, as well as dental emergencies. As such, you can count on him for high-quality dentistry that's affordable and offers long-term savings. Dr. Salivonchik currently practices at his self-titled clinic and can be reached at his website or by phone at (610)-502-1545.