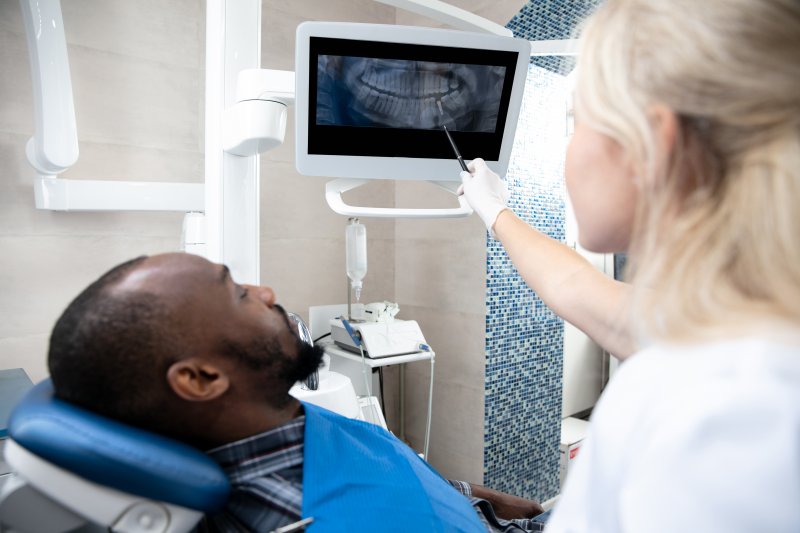 If you're like most people, you likely equate October with Halloween. After all, many spend it referencing candy, trick-or-treating, spooky costumes, and scary movies. However, October is notable for more than just its 31st day. Did you know it's also National Dental Hygiene Month? Ironically, the lead-up to Halloween is a time for honoring good oral health. Thus, your dentist in Lehigh Valley is here to help you celebrate the occasion. Here are four dental hygiene tips to help you mark National Dental Hygiene Month.
Use a Fluoride Toothpaste
As it turns out, not all toothpaste is created equal; some are better than others. Therefore, make sure the one you use has fluoride in it.
You see, fluoride is a crucial material for good oral hygiene. For one thing, it prevents tooth decay by making your enamel more acid-resistant. It also fights against bacteria that cause decay in the first place.
Next time you need more toothpaste, then, get a brand high in fluoride!
Remember to Floss Daily
Compared to brushing your teeth, flossing them can sometimes seem like a chore. As a result, there are plenty who neglect the practice. Unfortunately, this bad habit puts your pearly whites at risk.
Daily flossing doesn't just remove the food bits between your teeth. It also stimulates your gums, reduces plaque levels, and lowers your mouth's inflammation. Given these facts, you should make dental floss part of your regular oral routine.
If you find flossing difficult, though, don't worry. You can always use tools like flossers that make the task easier.
Use the Proper Brushing Method
Besides how often you brush your teeth, you should also focus on your brushing method. Depending on the latter, your toothbrush might not be doing much good.
In the future, take your time with brushing and move the bristles in gentle, circular motions. In doing so, you'll remove plaque that could otherwise harden and trigger gingivitis.
See Your Dentist for Checkups
No matter your skill efforts at home, you won't have a healthy smile without regular dental visits. Your mouth will have areas your toothbrush can't reach, and a dentist can spot issues you might not notice.
These things being the case, visit your dental practice for cleanings and checkups twice yearly. They'll ensure your mouth stays healthy and offer solutions for pre-existing issues.
As you can see, there's more to do during October than obsess over candy. Instead, follow these tips from your dentist in Lehigh Valley to honor National Dental Hygiene Month.
About the Author
Dr. John Salivonchik is a dentist in Coplay, PA, having earned his DDM from the Temple Dental School. He's also a member of the American Dental Association and the Pennsylvania Dental Association. Given his training, his specialties are preventive, cosmetic, and restorative dentistry, as well as emergency dental care. Dr. Salivonchik currently practices at his self-titled clinic and can be reached at his website or by phone at (610)-502-1545.