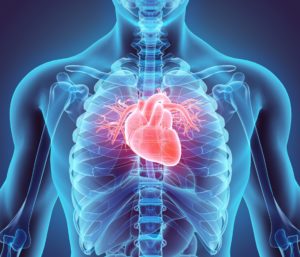 You've heard your mouth is the gateway to your general health, but this involves more than just the foods you eat. Your dental health is directly linked to your overall health. In fact, research shows a deeper connection than previously thought. There's overwhelming evidence connecting your oral health to your heart. Now, it's more important than ever to maintain routine visits to your dentist in the Lehigh Valley to keep your smile and heart health.

Link Between Oral and General Health
There are certain dental conditions that are proven to affect your general health. Among the leading concerns is gum disease. The preventable infection is present in about 50% of adults in America. It results from bacteria found in plaque and tartar accumulations from poor oral hygiene habits. At first, the symptoms may not seem alarming, but without the right treatment gum disease will destroy the supporting structures of your teeth. Unfortunately, it's a leading cause of tooth loss.
An incomplete smile isn't the only concern. The bacteria responsible for the infection can enter your bloodstream through the pressure of regular chewing. As it circulates throughout your body, it increases your risk of several health issues, particularly for the heart.
Gum Disease and Your Heart
Gum disease is known to increase the risk of cardiovascular disease, which refers to a broad set of conditions, such as heart attack and stroke. Research shows the risk of heart disease can increase by as much as 20% in patients who have untreated gum disease. It's believed the likeliness is enhanced because the infection causes inflammation throughout the body, which can cause the arteries to narrow over time.
Promote a Healthy Mouth and Heart
Although gum disease is common, there are several things you can do to protect your smile and your heart health, including:
Brush your teeth twice a day for two minutes each session using a soft-bristled toothbrush and fluoride toothpaste.
Use a high-quality dental floss to clean in between each tooth and around the gum line daily.
Visit your dentist at least twice a year for a cleaning and checkup.
Don't smoke or use tobacco.
Don't drink alcohol in excess.
Invest in a Healthy Smile
If you develop any signs of the infection, like red, swollen, or bleeding gums, don't wait until it's too late to see your dentist. With quick action at home and from the help of your dentist, you can save your smile from gum disease and keep your heart healthy.
About Dr. S. John Salivonchik
Dr. S. John Salivonchik has provided comprehensive dental services for over 20 years. He is a trusted dentist in the community for general, cosmetic, and restorative services. He's an active member of various dental organizations, including the American Dental Association and the Academy of General Dentistry. Because of his advanced training and qualifications, he provides many specialty services, including periodontal therapy. If you have gum disease, don't wait. Contact our office today to schedule your consultation.