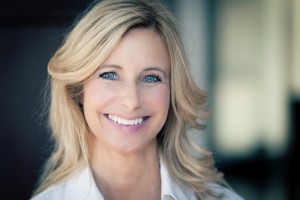 Did you know that there are roughly 39,500 people that have been diagnosed with oral cancer in 2015? That's a staggering amount of people. Of that number, 7,500 will die from these horrific cancers. They appear most often on the tongue, tonsils, gums, bottom of the mouth ands other areas. It's not something any patient should have to deal with. When you come into our office in Coplay, PA, you can receive a regular oral cancer exam from Dr. John Salivonchik. He can spot these cancers very early and help you get the treatment you require. Oral cancer screenings are essential in keeping your oral health in great shape. This deadly disease doesn't have to be something you have to deal with.
Every dental checkup involves an oral cancer screening. It is true that oral cancer is most common among people over the age of 60, but young people can develop it as well. Our screenings consist of checking your entire mouth, from top to bottom and as deep as we can look. Regular screenings are important for many more reasons than just checking for cavities and other bacteria. It's your entire oral health we're talking about here, so it's important to get a checkup.

How to Spot Oral Cancer
There are plenty of symptoms of oral cancer that not many people are privy to. Dental checkups can help in discovering these symptoms, but it's important to keep a close eye on your particular situation if you think you may be dealing with this disease.
Common symptoms include the following:
Thick patch or sore that won't go away
Red/white patches that appear on the tongue or any soft tissue
The constant feeling of something caught in your throat
A mouth or lip sore that bleeds easily
Dentures that don't fit properly
Pain or difficulty when chewing, biting down or speaking
Variances in the way your bite feels
Constant sore-throat feelings
Earache side-effects without any symptoms
If you have experienced any of these symptoms, it's best to seek medical help immediately. The sooner we can help you battle oral cancer, the better odds you have of gaining back your oral health.
Schedule an Appointment
As noted before, if you experience any oral-cancer symptoms, you need to visit us immediately. It isn't just your oral health that's at risk when oral cancer is involved. We ask that all residents in Coplay, PA come in for an oral cancer screening. That includes residents in Poconos, Bethlehem and Easton.