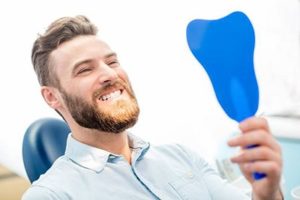 You've likely heard about the mouth and body connection as your oral health influences your general health. While we combat the COVID pandemic, your dentist in the Lehigh Valley says a healthy smile is more important than ever because there's a link between your dental health and your immune system. Here's how a healthy smile can fortify your body's natural defense system to keep infections and illnesses at bay.
Gateway to Your Body
Your mouth is the gateway to your body, which allows you to get all the nutrients you need to stay healthy. Unfortunately, it's also an entry point for bacteria and germs that can compromise the respiratory system and bloodstream. The risk of exposure is greater than sticking germy fingers in your mouth.
Certain dental conditions are known to affect general health, such as gum disease. The oral infection can increase the risk of several medical conditions, such as heart disease, respiratory illnesses, and diabetic complications. Each of these issues can hinder your immune system. With your body's defense weakened and fighting the gingival infection, it won't have the strength to ward off other harmful pathogens, like coronavirus.
Thankfully, the solution for a strong immune system and a healthy smile is simple. Believe it or not, your oral hygiene routine will give your maximum immune system protection.
Support a Healthy Mouth and Body
A healthy smile starts at home with your oral hygiene habits. The American Dental Association recommends brushing your teeth at least twice a day. You'll want to use fluoride toothpaste and a soft-bristled toothbrush to clean all surfaces of your teeth and tongue for 2 minutes each session.
Although many people view it as a chore, flossing is equally important as brushing. Skipping flossing significantly increases your risk of gum disease because your toothbrush can't clean everywhere in your mouth, like between your teeth. The only way to remove harmful plaque and tartar buildup is with nightly flossing.
Besides your oral hygiene habits, you'll want to eat a well-balanced diet. You've heard the saying, "you are what you eat," but this applies to more than your waistline. The foods you eat can support a healthy smile to promote your general wellbeing. It's best to limit how often you have sugary or starchy foods and drinks. You'll want to include plenty of crucial vitamins and minerals in your diet, like calcium, vitamin D, and vitamin C.
Look and Feel Your Best
A healthy smile will help ensure your body is performing at its best. Don't forget to visit your dentist at least semi-annually for a cleaning and checkup to invest in lasting oral health.
About Dr. S. John Salivonchik
Dr. Salivonchik is supported by over 20 years of experience in advanced dental treatments, including laser dentistry, computer-guided implant placement, and periodontal applications. He understands the mouth and body connection to create treatment plans catering to overall wellness. If it's time for your next cleaning and checkup, contact our office today to schedule an appointment.