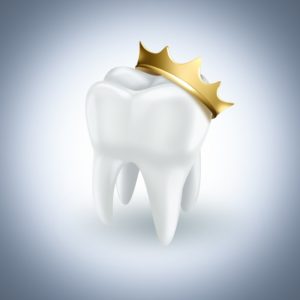 You've chipped a tooth and need a dental crown. You dread the back and forth visits to the dentist so they can clean it out, take an impression and send it off, only to then put a temporary crown over the damaged area. You wait weeks for the real one to come in and must return to the dentist's office for them to take off the temporary and put on the permanent crown. What if there was an easier solution? Guess what? There is! Your Lehigh Valley dentist discusses how CEREC same-day crowns are the ultimate solution for quick and easy dental crown placement. Read on to learn more about this dental solution and its benefits.
What is a CEREC Dental Crown?
A CEREC (Chairside Economical Restoration of Esthetic Ceramic) dental crown is built using CAD/CAM (Computer-Aided-Design/Computer-Aided-Manufacturing) technology. After the dentist takes a picture of your tooth, it is digitally scanned so the CEREC unit can begin creating the custom crown.
What are the Benefits of CEREC Crowns?
When comparing traditional crowns to CEREC same-day crowns, there are many benefits to choosing the latter. One is when using CEREC and e.max porcelain, it can be quite difficult to distinguish the crown from the natural teeth. If that isn't enough to convince you, there are other benefits you might find helpful:
Convenience: With CEREC, your dentist will build the crown during your visit, keeping you from having to come back to have a permanent crown placed. The best part is you don't even have to worry about wearing a temporary crown. Everything is completed in one appointment.
More durability: Using e.max porcelain, CEREC crowns provide greater durability and twice the strength or regular porcelain used for traditional crowns. Additionally, they look and feel natural, and can last for 5 to 15 years!
No Metal: Traditional crowns have a metal foundation, which can cause darkening on the bottom of the crown over time. CEREC crowns don't contain metal, so say goodbye to those dark rings!
A Perfect Fit: CEREC technology enables your dentist and his or her team to create a customized crown that fits perfectly, ensuring you, as the patient, have a comfortable crown that lasts.
It's incredible the things that can be done with technology. Achieve that natural look and feel without the mess or stress. With CEREC same-day crowns, you can save time and money on unnecessary dental visits and be on your way to a brighter smile in no time.
About the Author
Dr. S. John Salivonchik, D.M.D., P.C. is a highly-skilled general, cosmetic, and restorative dentist, he attended Muhlenberg College for his undergraduate degree before completing his Doctor of Dental Medicine at Temple Dental School, graduating Summa Cum Laude. Believing in the importance of continuing education, he regularly attends advanced training and seminars. He offers CEREC same-day crowns, believing it to be one of the best dental solutions today. Contact Dr. Salivonchik or his team at (610) 502-1545 to learn more CEREC crowns!