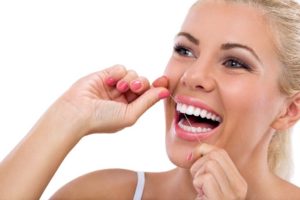 When you wake up in the morning, do you have a habit of grabbing a hot cup of coffee? Maybe you jump into the shower? No matter your routine, you might be missing a few key habits that can impact your oral and general health. If you do not have a consistent approach to keeping your teeth and gums healthy, it could lead to unexpected news at your next appointment with your Lehigh Valley dentist. To ensure that your next visit is nothing but good news, there are a few key dental habits that you should not overlook.

See Your Dentist Twice a Year
Routine dental appointments play an invaluable role in your dental health. Unfortunately, only 32% of adults saw their dentist in 2016. If you are among those who skipped their cleaning and checkup, you are opening the door to preventable issues, like tooth decay and gum disease.
Although your schedule may be busy, make the time to schedule an appointment every six months. With a regularly cleaning, your dentist will remove harmful accumulations that can damage your teeth and gums while monitoring your dental health for early detection.
Floss Once a Day
Brushing your teeth is not enough to keep your smile healthy. There are areas in your mouth that you cannot clean at home, like in between the teeth and around the gum line. If you do not floss daily, you allow bacteria and plaque to accumulate in the areas, increasing your risk for gum disease.
While more than 20% of adults would rather clean toilets than floss their teeth, it is a simple yet effective solution to keep your gums healthy. Take the time to clean in between each tooth and around the gum line every night before going to bed.
Brush Your Teeth Before Bed
After a long day, there is nothing more you would like to do than climb into bed. If you are not brushing your teeth before you do, you are putting your smile at risk for tooth decay and gum disease. While you sleep, bacteria will accumulate in your mouth. The buildup will not just give you morning breath, but it will also harm your dental health.
Although you may be tired, take two minutes before climbing into bed to clean your teeth well. Use a soft-bristled toothbrush and fluoride toothpaste to clean all surfaces of your teeth. Do not forget to clean your tongue where odor-causing bacteria can hide.
Make a Healthy Smile a Habit
With a proactive approach to your dental health, you will promote a bright, healthy smile. Make it a habit to invest in your oral health each day.
About Dr. S. John Salivonchik
Dr. S. John Salivonchik is the area's trusted choice for high-quality dental care. Supported by extensive training, qualifications, and accreditations, he will help you create a preventive routine to keep your teeth and gums healthy. If you are ready to recommit to your dental health, contact our office today to schedule your appointment.