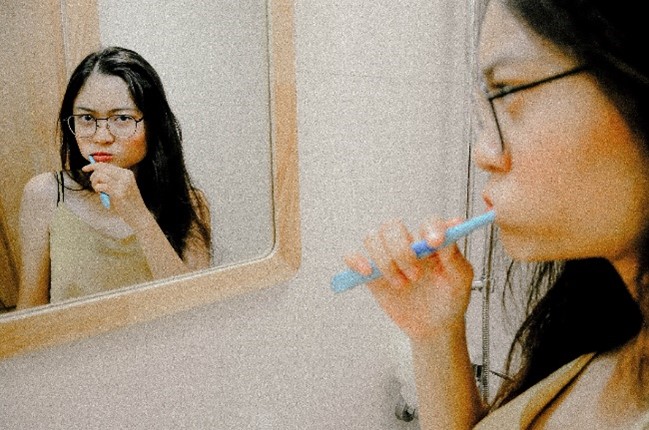 When most people think of oral hygiene, brushing their teeth is the first thing that comes to mind. And for good reason—this habit is one of the most effective ways to protect yourself from serious oral health problems. That said, did you know that you can overbrush your teeth if you aren't careful? In fact, dentists estimate that about 10% – 20% of people damage their teeth or gums from overbrushing. Keep reading to learn more about the dangers of brushing too hard, along with some tips from your dentist in Lehigh Valley for properly and safely brushing your teeth.
Is It Dangerous to Overbrush Your Teeth?
Have you ever heard the adage "too much of a good thing"? Even though brushing is something you should do twice a day, it's important to not overbrush as it puts your teeth and gums at risk! Brushing keeps your mouth clean by removing plaque and bacteria and preserving the integrity of your enamel. It also keeps your gums healthy and taut. But overdoing it and brushing vigorously can wear down your enamel and push back your gums, exposing the sensitive roots of your teeth. This can lead to serious oral health problems like cavities and periodontal (gum) disease which will need to be addressed by your dentist.
How Do I Know If I'm Brushing Too Hard?
The signs of overbrushing aren't always apparent, and they usually occur gradually rather than appearing immediately. That said, don't hesitate to seek treatment if you experience any of the following:
Tooth sensitivity – If your teeth feel sensitive to hot or cold temperatures, your teeth might be suffering from enamel erosion due to overbrushing.
Gum recession – Your gumline can begin receding, exposing the roots of your teeth.
Discoloration near the gums – Beneath your gums, your teeth are a darker shade of white due to the presence of less enamel. Gum recession due to brushing too hard can give your teeth a discolored appearance near the gumline.
Worn toothbrush bristles – This is an easy way to tell if you're overbrushing. If you're inspecting your toothbrush and noticing the bristles look worn and frayed, you should dial back how hard you're brushing and replace your toothbrush with a new soft-bristled one.
Tips for Properly Brushing Your Teeth
Remember, it's not about how much you scrub; it's about how you scrub! Here are some tips to help you properly brush:
Place the tips of your bristles at a 45-degree angle to your gumline when brushing.
Don't saw back and forth across your teeth! Use short, circular scrubbing motions.
Apply just enough pressure to feel the bristles against your gums; if you feel the bristles being squashed, ease up!
Brush twice a day for 2 minutes each time. Don't forget to floss; flossing is just as important as brushing!
Overbrushing your teeth can be just as bad as not brushing them at all! That said, knowing how to properly brush and ensuring that you aren't overdoing it will give you a happy and healthy smile for many years to come.
About the Author
Dr. S. John Salivonchik proudly serves patients in the Lehigh Valley area. Dr. Salivonchik completed his DMD at the Temple Dental School and has over twenty years of experience in dentistry! He is a member of several professional organizations including the American Dental Association, the Pennsylvania Dental Association, and the Academy of General Dentistry. If you have any questions about the article or would like to schedule a visit, feel free to reach out online or by phone: (610) 502-1545.