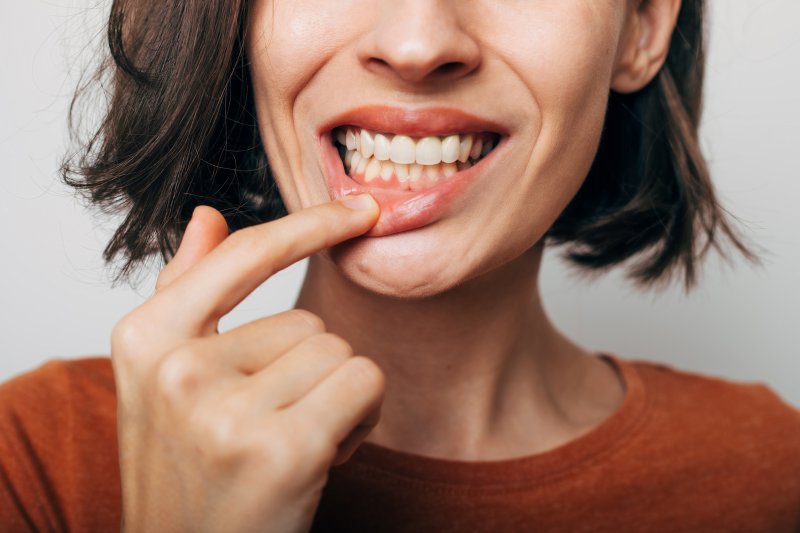 Gum disease is a nasty, uncomfortable, and devastating health condition, but like many unpleasant things, it can make for some interesting reading. Even if you enjoy learning about periodontal disease, you can rest assured that the more you know, the more you'll want to avoid it. In honor of Gum Care Month this September, here is a short list of interesting facts about gum disease to help you stay motivated to practice excellent oral hygiene.
Like a One-Hit Wonder, Gum Disease Is Catchy
Gum disease has ways of spreading around. If you're ever sharing chips and salsa or some other dish with friends, double-dipping can spread gum disease from one person to another. Mouth-to-mouth contact like kissing or mouth-to-mouth resuscitation, as well as sipping someone else's drink, can also provide gum disease with a gateway into someone else's body, so your oral hygiene counts as a courtesy to your loved ones and your lifeguard. Gum disease can even be spread from mother to unborn child, so many OB doctors recommend regular dental exams for pregnant women.
Gum Disease Doesn't Stay in the Gums
Many people might think that gum disease is limited to the gums, but this is unfortunately not true. If your gums have become a breeding ground for infectious bacteria, those germs also have access to the airway through the mouth. This can allow them to colonize the lungs and throat, leading to respiratory infections like pneumonia. If gum disease is allowed to progress to an advanced stage, the bloodstream can carry these bacteria to other parts of the body where they can cause secondary infections such as sepsis.
Gum Disease Can Lead to Other Health Issues
People with gum disease have a higher risk of cardiovascular issues as well as tooth loss. This may be because bacteria that cause gum disease contribute to plaque buildup within the blood vessels. This can strain the circulatory system by forcing the heart to work harder to pump blood through narrower pathways.
If gum disease goes untreated for an extended period, your body will have to fight a constant battle against this infection. This constant strain on the endocrine system can aggravate or increase the risk of developing diabetes. Diabetes, in turn, hinders the immune system, leading to or exacerbating gum disease. This can lead to a vicious cycle of diabetes and gum disease worsening one another.
Hopefully, these interesting facts are enough to convince you that taking care of your gums is serious business. If you practice excellent oral hygiene and keep up with regular dental appointments, you can minimize your chances of having any firsthand experience with gum disease.
About the Author
Dr. S. John Salivonchik graduated Summa Cum Laude from Temple Dental School and has pursued continuing education in the dental field throughout the country. He proudly serves as a member of the American Dental Association, the Pennsylvania Dental Association, and the American Academy of Cosmetic Dentistry. His practice in Coplay, PA offers general, restorative, cosmetic, and emergency dentistry. To learn more about gum disease, contact his office online or dial (610) 502-1545.