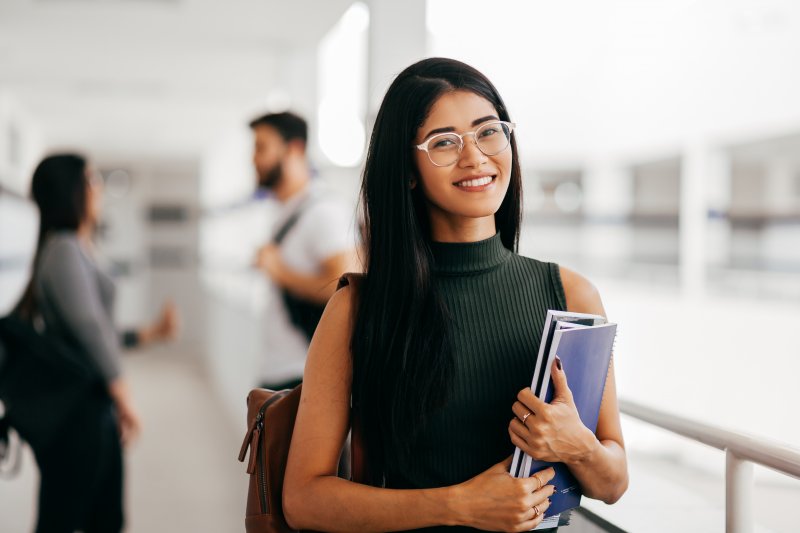 Every parent wants their child to succeed in academics, and for that reason tends to be reticent to pull them out of school. That's part of why so many parents struggle to get their kids regular dental care. A lot of the time, dental checkups necessitate taking your child out of school to get them to the dentist's office.
However, if you really want your child to succeed academically, research shows that making these regular preventive visits is a better move in the long run—here's why that is.
The Connection Between Oral Health and Good Grades
You may not be excited about the prospect of taking your child out of school to see the dentist, but the truth is that they're going to have to see them eventually—you're just choosing the circumstances of the visit. Instead of a checkup, that trip to the dentist will be a much more expensive and intensive one to treat an oral health problem.
The data bears this out. A study conducted in 2012 analyzed data from the National Survey of Children's Health and found that children with dental problems were more likely to have problems at school, to miss school, and less likely to do all of their homework. There were also notable psychological impacts, including increased feelings of shyness and worthlessness.
Why Checkups are Crucial to Good Oral Health
If you want to improve your child's performance at school, taking care of their oral health is a priority. Dental checkups are vitally important in this regard—they give the dentist an opportunity to check on the integrity of the teeth and to clean plaque buildup from places that your child can't reach on their own.
While you might understandably be reticent to pull your child out of school, making regular trips to the dentist can save them a lot of headaches in the long run, improving their academic performance overall.
About the Author
Dr. S. John Salivonchik has spent the last two decades helping people get the smiles that they've always dreamed of. His reputation for professionalism, empathy, and incredible clinical expertise have made him a very sought-after practitioner for all kinds of oral health issues. Dr. Salivonchik received his dental degree from the Temple Dental School. He is a certified Invisalign provider and has studied implant surgery extensively since dental school.
If you have any questions about how to improve your child's oral health, he can be reached at his website or by phone at (610) 502-1545.