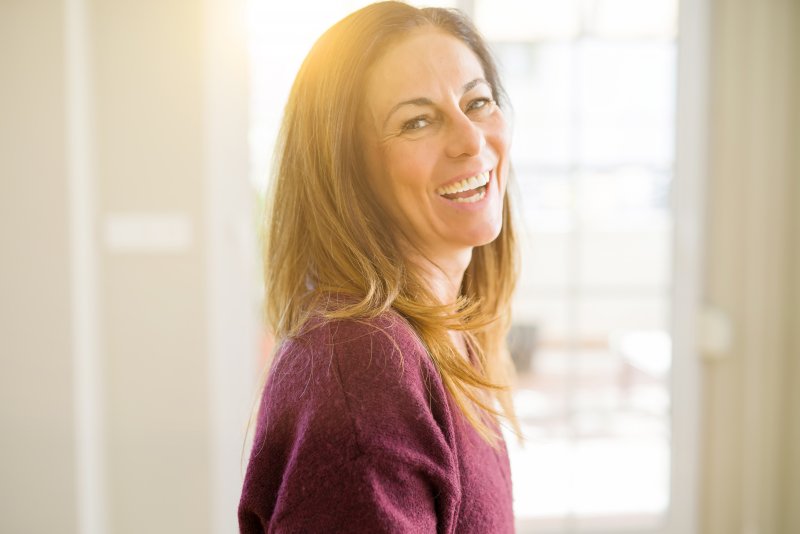 While looking through old photos, you might have realized just how much your teeth have changed over the years. Are you feeling self-conscious about how they look? Rest assured – everyone's smile goes through noticeable changes over time! Even with excellent oral care and a healthy lifestyle, aging will still affect your teeth and gums. Luckily, cosmetic dentistry can reverse the clock and make you look younger! Read on as your cosmetic dentist in Lehigh Valley explains how cosmetic treatment can help.
How Does Aging Affect Your Smile?
Discoloration and tooth wear are two unavoidable outcomes of aging. As we get older, thinning can leave the enamel look grayish and lackluster – a complete 180 from the radiance and shine of younger teeth. Most middle-aged adults have teeth that are fragile, worn-down, crooked, dingy, or dark-yellow. As mentioned earlier, even if you do all the right things, you will still have problems with your pearly whites as you age.
Cosmetic Dental Treatments That Can Take Years Off Your Smile
If you're unhappy with your teeth, cosmetic dentistry makes it completely possible to restore a youthful smile! Here's how your cosmetic dentist can help you achieve your dream grin:
Porcelain Veneers
The thin ceramic restorations are bonded to the front-facing surfaces of teeth, hiding any imperfection from view. Porcelain veneers are customized to closely mimic your enamel, creating seamless and natural-looking results that'll make you want to smile any chance you get! They can mask multiple flaws, including severe stains, chips, cracks, gaps, and even misaligned teeth. In just two appointments, you can have the smile you've always dreamed of!
Metal-Free Restorations
If you have damaged or decayed teeth, your options are no longer limited to traditional gold or silver restorations. Now, most dental offices fabricate metal-free restorations from dental porcelain, meaning you can enjoy improved oral health and an enhanced appearance! Plus, they can last several years with proper dental care.
Direct Bonding
Do you have minor flaws? Direct bonding is a quick and conservative fix for small stains, chips, and gaps. Your cosmetic dentist will apply a composite resin onto the tooth in question, then shape it perfectly to hide any issue. The procedure can be completed in as little as one hour, making it one of the fastest and most convenient services offered!
Teeth Whitening
In most cases, a darker grin happens from years of drinking coffee, wine, tea, or soda. Other common culprits are tobacco, genetics, or mere aging. Whatever the reason, your cosmetic dentist can help you dramatically whiten your smile with professional teeth whitening treatment! They'll provide you with a customized take-home bleaching kit so you can achieve your desired results from the comfort of your home. In a week or so, your teeth can be six to eight shades brighter!
As you can see, there are several ways you can reinvigorate aging teeth. If you're ready to transform your smile into the one you used to have, contact your cosmetic dentist and ask how you can start your journey!
About the Author
Dr. S. John Salivonchik helps patients from all walks of life achieve their absolute best smiles. He completed his Doctor of Dental Medicine at Temple Dental School and graduated Summa Cum Laude. If you'd like to restore a youthful smile, Dr. Salivonchik offers a wide range of cosmetic services to help you accomplish that goal. With cosmetic dentistry, you can beam with confidence once again! Visit our website or call (610) 502-1545 to schedule a consultation with Dr. Salivonchik.