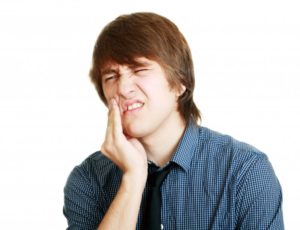 We all know that old habits die hard. Whether you like to sip coffee every morning or chew on ice when you're feeling nervous, it can be hard to cut back or quit. However, most people don't realize their actions are negatively impacting their oral health, so it's not entirely their fault.
If you want to keep your teeth in the best condition possible, consider kicking these unconscious habits. Your teeth and your dentist in the Lehigh Valley will thank you later.
Playing Sports Without Proper Protection
Whether you're playing football, basketball, or any other sport with the potential for high-impact face trauma, wearing a mouthguard can mean the difference between healthy teeth and chipped teeth.
To combat this, consider getting a mouthguard, preferably from your dentist. They can make a custom one that fits your teeth exactly, offering the best protection possible. Make it a habit to wear it every time you participate in sports where the risk of damaging your teeth is present.
Eating Certain Foods
Did you know that chewing ice can actually crack your teeth? While it may seem harmless, ice is incredibly hard and if chewed regularly can still wear down your tooth enamel. If you insist on eating ice, allow it to melt inside your mouth and slide down your throat rather than chewing it.
Even more likely to crack your tooth is the hard candy they might offer in your workplace or during Halloween. Cut these out of your diet entirely and you'll dramatically improve your chances of keeping your teeth in one piece.
Using Your Mouth as a Tool
If you find it entertaining to unscrew the cap off a beer bottle for your friends, you'll regret it when your dentist tells you your enamel has completely worn down as a result of it. This goes for using your teeth on any other inedible material to complete a task or satisfy a nervous habit. Opening plastic packages, chewing on pen caps, and biting your nails are just a few of the ways you accelerate the erosion of your tooth enamel. Without it, your dentin becomes exposed, causing increased teeth sensitivity.
Staining Your Teeth Without Knowing It
If you consume any of the following substances on a regular basis, your teeth are at risk of being stained by them. This includes:
Deeply colored sauces (red sauce, soy, etc.)
Coffee
Tobacco
Dark fruits (berries, beets, etc.)
Dark-colored teas such as black tea
Wine
Colored Sodas
When you consume these foods, it seeps into the porous texture of your teeth and remains there until you make the effort to remove it. Keep it there long enough and it will begin eating away at your tooth's enamel, eventually exposing the dentin inside. Remember, once your enamel is removed, it cannot be regained. Make the effort to rinse your mouth often when consuming these products. Use a straw to minimize your exposure to the beverages listed.
To learn more habits to avoid, schedule an appointment with your dentist in the Lehigh Valley today!
About the Author
Dr. S. John Salivonchik is a member of many different dental associations, including the ADA, the American Academy of Cosmetic Dentistry, and the Pennsylvania Dental Association. To learn more about his teeth-whitening treatments or his practice, contact him at (610) 502-1545 or visit his website.