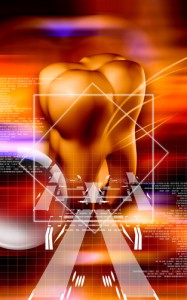 As part of his continuing efforts to maintain exceptional patient care, Dr. Salivonchik took a course in radiation safety. Many patients are concerned with the level of radiation exposure in dental X-rays, and Dr. Salivonchik wanted to provide them with up-to-date information.
How Radiation is Measured
Units of radiation are measured as rem, but the dosages for medical X-rays are so miniscule, they're measured as millirem or mrem. An mrem is one thousandth of a rem. The Health Physics Society states that diagnostic X-ray exposures "are usually comparable to those that we receive routinely from natural radiation all around us."
What You Need to Know About Millirems
According to the EPA, the average person in the United States is exposed to 620 mrem each year. Half of that amount is taken in through organic phenomenon such as cosmic rays, geological formations, and radon in the air. Did you know the body absorbs 40 mrems through food and water consumption? Flying coast-to-coast in America nets you three mrems. And living in a stone, adobe, or brick building adds seven mrem.
A traditional dental X-ray emits one mrem. That's the same amount you receive from watching television. Dr. Salivonchik only uses digital radiography, which transmits even less mrem than conventional radiographic film. To take a digital X-ray, a small sensor is placed in the patient's mouth, so not only is the process safer, it's also more comfortable. The detailed images allow us to focus on specific areas of concern, and the digital format makes it easy to store and share diagnostic information.
Making Allentown Dental Patients our Priority
Your safety and comfort are important to us, which is why digital X-rays are a standard part of our comprehensive dental services. Contact our Coplay office today and schedule your appointment with Dr. Salivonchik today. We see patients from Allentown and the surrounding areas.