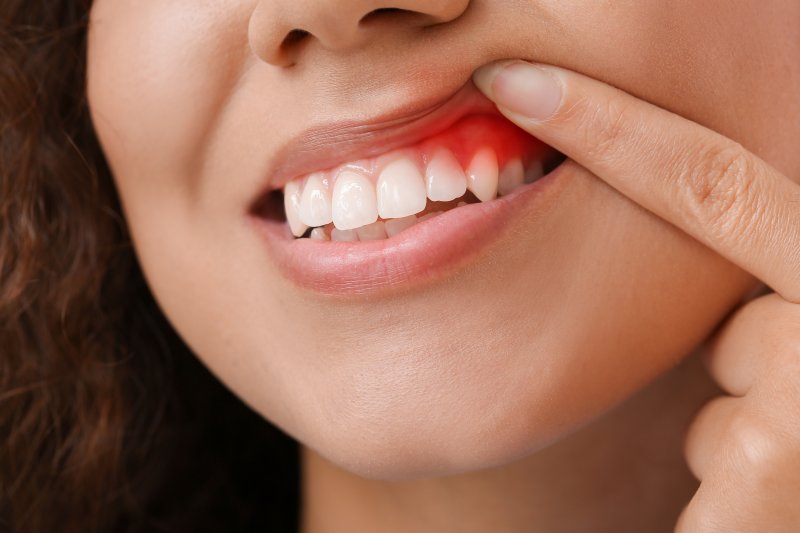 For most people, gum disease is a bad enough problem on its own. The condition, after all, makes gums red, swollen, and tender, and it causes bad breath. However, did you know this infection can also trigger high blood pressure? Indeed, it'll put your ticker at risk if left unchecked. To learn more about the matter, let your Coplay dentist explain. Here, then, is how gums and blood pressure relate, as well as some oral care tips that'll help out both.
Some Context: What's High Blood Pressure?
Remember, your heart pumps blood throughout your body using its arteries. As such, high blood pressure occurs when blood pushes on artery walls at a very high rate. Typical causes for it are usually poor nutrition and lack of exercise.
Without treatment, high blood pressure can lead to serious health issues. In particular, it raises your risk of heart failure, stroke, kidney disease, and more. It's thus considered a "silent killer" due to being subtle and a sign of life-threatening problems.
How Does it Relate to Gum Disease?
Recent research shows gum disease and high blood pressure are strongly linked. In fact, evidence suggests that the former tends to cause the latter.
You see, bacterial infections in your mouth don't always stay put. They can often travel through the bloodstream and infect other body parts. One such part is the heart, meaning harmful microbes can inflame valves and vessels. Should that happen, you could develop elevated blood pressure and other disorders linked to heart disease.
How Can I Keep My Gums Healthy?
Of course, the right oral care tips can prevent gum disease and high blood pressure. That said, here are some steps you can take for better gum health:
Practice Good Oral Hygiene – If you brush your teeth twice daily and floss them once daily, your gum disease risk will fall greatly.
Eat & Drink Well – A diet rich in fiber and protein will protect and strengthen your gum tissue. Limiting your alcohol intake will also reduce your odds of infection.
Avoid Bad Oral Habits – Using tobacco products can cause gum disease, so steer clear of cigarettes, cigars, chewing tobacco, etc.
See Your Dentist – Visit your dentist (at least) twice yearly so they can diagnose and treat you properly. That way, bacteria won't have a chance to infect your gums.
If you're not careful, gum disease can threaten you with high blood pressure. Therefore, visit your local dentist to keep the pink tissues strong and vibrant!
About the Author
Dr. John Salivonchik is a dentist in Coplay, PA, having earned his DDM from the Temple Dental School. He always stays abreast of the latest dentistry knowledge, thanks to his continuing education. As such, he is very well-versed in preventive, cosmetic, and restorative dental treatments, as well as emergency procedures. You can also count on him for periodontal and TMJ therapies. Dr. Salivonchik currently practices at his self-titled clinic and can be reached at his website or by phone at (610)-502-1545.