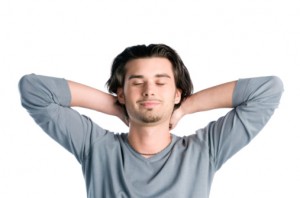 If the thought of going to the dentist makes you nervous, you're in good company. The Academy of General Dentistry has estimated that 40 million people avoid the dentist every year because of anxiety.
Neglecting your oral health isn't going to help you, though. It's only going to make matters worse.
So what can you do?  How can you get the help you need, when just the thought of scheduling an appointment makes your palms sweat?
The answer is easy. With intravenous (IV) sedation from Dr. Salivonchik's Whitehall office, you can finally get the care you need without any of the fear or anxiety you've experienced in the past.
The Benefits of IV Sedation
Part of what makes IV sedation an amazing choice for patients is that it can be precisely controlled. For example, you may only need a little help relaxing. In that case, Dr. Salivonchik can help you feel absolutely comfortable and at ease, yet still able to answer questions. Other patients, though, may want to fall asleep completely. Regardless of which you prefer IV sedation lets us give you exactly what you need so you can get the care you deserve.
The second benefit of IV sedation is that your appointment will seem to have only taken a second. In reality, though, Dr. Salivonchik may have used your visit to complete several lengthy procedures that would normally require more than one visit. But because of how relaxed you are you won't even feel the passage of time.
As great as those benefits are, though, the biggest one of all is that you'll remember little to nothing about your appointment when it's over. Instead, you'll awake feeling relaxed, comfortable, and confident your smile has received the care it needs to stay strong and healthy for years to come.
If you want to find out more about IV sedation, contact our Whitehall office today to schedule an appointment with Dr. Salivonchik. We're located in Lehigh Valley and serve patients from Allentown, Bethlehem, Easton, The Poconos, and surrounding areas.