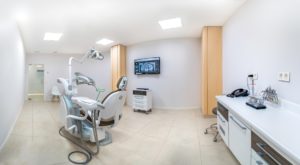 Your dental insurance provides a financial safety net to maintain a healthy smile without depleting your life savings. Your monthly investment is designed to keep your teeth and gums healthy to lower your long-term oral health expenses. Although more Americans than ever have private coverage, only 2.8% of adults meet or exceed their annual limits, which means you might have benefits you're about to lose. It's not too late to visit your dentist in the Lehigh Valley. Here are 4 ways to maximize your dental insurance benefits before 2022.
1. Don't Skip Preventive Appointments
The American Dental Association recommends a cleaning and checkup every 6 months. Routine visits prevent common oral health problems from occurring to avoid needing a treatment later. Research shows every $1 spent on prevention can save up to $50 on restorative and emergency fees. Your dental insurance makes it easy and affordable to invest in preventive dentistry. Your policy can cover 100% of the costs after a co-payment.
2. Choose the Best Dentist
Many dental plans encourage their policyholders to choose a dentist that's in-network because they have pre-set fees for specific services. You will benefit from more coverage at the time of service, but there can be certain limitations. An out-of-network dentist will give you more freedom, but you'll have to pay the difference between their fees and your insurance's allowable amounts. It's important to consider your oral health needs to choose the best dentist for your smile.
3. Don't Wait to Treat Dental Problems
Many people put off dental treatments, despite knowing it may be more expensive to resolve later. You don't have to delay the care you need if money is tight. Your dental insurance will cover up to 80% of the cost of common restorative treatments, like fillings. After paying your annual deductible, you can use your yearly allowance to restore your oral health to avoid a more complex procedure down the road. Although you can still use your coverage for major treatments, they may only pay 50% of the cost.
4. Don't Wait Until Your Policy Expires
Your dental insurance doesn't last forever. Your benefits will reset at the end of the year. If you don't use all your coverage, you're going to throw money down the drain. You aren't reimbursed for your premiums or deductible. Anything you don't use won't carry over into the upcoming year. There is still time to maximize your dental insurance benefits before they reset.
Your dental insurance is an asset to your oral health. You can achieve the healthy, beautiful smile you deserve without draining your bank account.
About Dr. S. John Salivonchik
Dr. Salivonchik strives to provide comprehensive services for patients from all walks of life. His academic and career excellence has earned him memberships with many professional organizations, like the American Academy of Implant Dentistry. He works with many dental insurances to keep his services affordable. He caters his treatments to each patient's needs. If you're ready to use your dental insurance, contact our office today to enjoy a personalized, cost-effective approach.