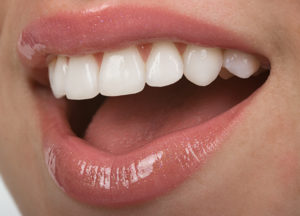 Your teeth are important for more than just chewing and speaking. They also play a valuable role in your confidence and how others view you. If you do not like how they look, you likely feel insecure about your appearance. Although you know that there are cosmetic procedures that can improve how they look, you do not want to undergo lengthy or invasive procedures. What if you could get the results you want using a minimally invasive treatment? Now you can with your dentist in the Lehigh Valley. With porcelain veneers, you will get the drastic results you want using a minimally invasive procedure.

What are Porcelain Veneers?
Veneers are custom-made thin shells that are bonded to the front surfaces of the teeth. This allows them to be quite versatile by covering several cosmetic concerns. Overall, they improve the size, shape, color, and proportion of your teeth.
When compared to veneers of the past, those made from porcelain are thinner. As a result, less of the tooth's structure is removed during the bonding process, allowing the procedure to be minimally invasive. Not to mention, porcelain closely looks like enamel to produce natural-looking results.
How Can Veneers Help Me?
Generally, if your underlying teeth are healthy and you have good oral health, you are a candidate for veneers. They can be used to correct an array of cosmetic issues, like dark tooth discoloration that does not respond to traditional whitening treatments. Your smile will become brighter with results that last because porcelain is stain-resistant.
Often, many choose veneers to cover chips or cracks. They can also be used to improve the shape of teeth that are shorter than average or abnormally shaped. In some cases, they can even be used as an alternative to braces. By covering minor alignment issues, like gaps or overcrowded teeth, you will have a straight smile in just a couple of weeks.
What Can I Expect During the Procedure?
After your initial consultation, a customized treatment plan will be created. Your teeth will first be cleaned and prepared. This involves removing a small amount of enamel to allow the veneers to sit flush. Then, impressions are taken to create your veneers to meet your exact size, shape, and color needs. While the dental lab makes them with precision and accuracy, temporary ones are attached. In a couple of weeks, you will return to the dental office to have your final veneers bonded in place.
Transform Your Smile Today!
If you are ready to improve the appearance of your smile, porcelain veneers can help you revamp your confidence. Contact your dentist today to see if they are the right solution for you.
About Dr. S. John Salivonchik
Dr. S. John Salivonchik is a trusted and well-respected dentist in the area due to his advanced qualifications in dentistry, including dental implants and cosmetic services. He treats an array of oral health concerns while keeping aesthetics in mind. If you are interested in improving how your teeth look, contact our office today to schedule your consultation for a smile transformation.