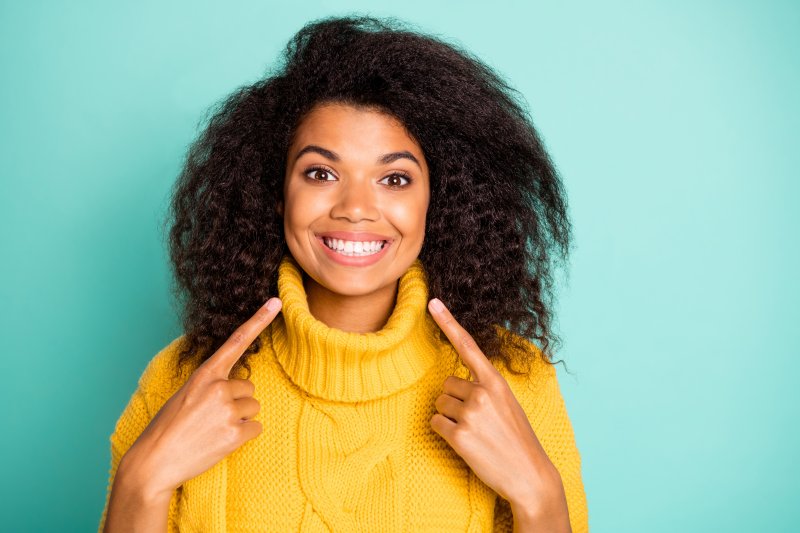 Did you look in the mirror and notice that your pearly whites aren't as bright as they used to be? Although this is a common occurrence for most people as they age, the color of your teeth can say quite a lot about your oral health. Fortunately, your dentist in Lehigh Valley can offer cosmetic dental treatments to help reverse years of discoloration! Read on to learn what your tooth color says about your smile and how you can preserve its shine.
What Does Your Teeth Color Say About Your Oral Health?
Almost 80% of Americans wish they could have whiter teeth. While you can opt for certain dental procedures to enhance your pearly whites, it's a good idea to understand what the color of your smile may indicate about your condition. Here are several common shades and what they say about you:
White: This is perhaps the healthiest shade of teeth you can have. Not only does this mean your smile is more calcified, but it also means you don't overindulge in dark-colored meals and beverages. These can often be sugary and acidic, which can be detrimental to your oral health over time.
Yellow: This condition is typically a result of heavy discoloration due to dark-colored foods and drinks. These can include coffee, soda, or even tomato sauce. Your teeth can end up looking yellow or dirty due to the accumulation of plaque as well.
Light gray/yellow: Though your genetics play a major role in the color of your smile, so does the structure of your tooth. Dentin, or the middle layer of a tooth, tends to darken over time, becoming more visible through the enamel. This can make your smile appear slightly more yellow or gray.
Brown: Other than natural aging, dental injuries, or certain medications, the most common cause of brown teeth is due to tobacco use and poor oral habits.
4 Oral Hygiene Habits to Maintain Your Pearly Whites
Prevention is crucial when maintaining the shine in your smile. To avoid discoloration, be sure to incorporate the following oral hygiene methods:
Practice a good at-home dental care routine, including brushing, flossing, and rinsing with mouthwash.
Minimize your consumption of dark-colored meals and beverages.
Avoid bad oral habits, like smoking and using your teeth as tools.
Schedule dental checkups and cleanings every six months.
How to Treat Dental Discoloration
If you aren't happy with the color of your smile, don't hesitate to speak with your dentist about dental treatments. Unlike store-bought whitening products, they'll be able to use professional-grade bleaching solutions to brighten your teeth safely and effectively. For more severe discoloration, they may even recommend direct bonding or veneers to conceal your dental flaws. Feel free to schedule a consultation with your dentist today, and they'll be more than happy to determine the best approach to help you achieve your dream smile!
About the Author
Dr. S. John Salivonchik received his dental degree from the Temple Dental School. He's also a proud member of several prominent organizations like the Academy of General Dentistry and the American Academy of Cosmetic Dentistry. He offers a wide range of high-quality and comprehensive treatments, including teeth whitening, direct bonding, and veneers. If you'd like to set up a consultation, visit his website or call 610-502-1545.