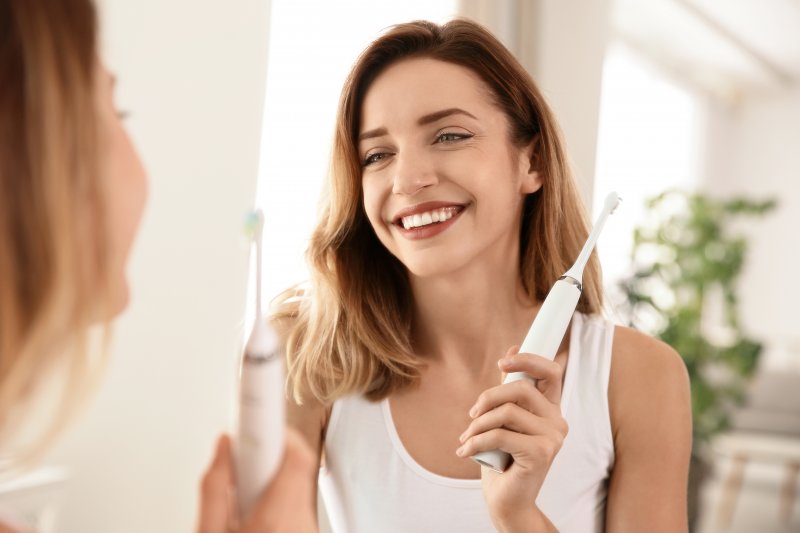 Plenty of people already know to brush two times a day and floss daily to prevent plaque buildup on the teeth and gums. But even if you stick to a strict oral hygiene routine, you might still be committing some teeth cleaning mistakes that make your dentist in Lehigh Valley cringe. Below are 5 common oral hygiene errors that you should avoid if you want to keep your smile clean and healthy.
1. Ignoring Your Gums While Brushing
When you're using your toothbrush, you probably mainly focus on cleaning your teeth. This means you're not removing harmful bacteria along the gum line, which can increase your risk for inflammation and gum disease. As such, you should take the time to brush your gums along with your teeth.
2. Overusing Whitening Products
If you're bothered by discolored or stained teeth, you might be tempted to use a lot of whitening products to try and brighten your smile. However, many whitening products, such as certain kinds of toothpaste, are abrasive and can damage the surface of your teeth if you use them too often. If you want a whiter grin, it's best to ask your dentist for advice on how to get one safely.
3. Not Replacing Your Toothbrush
When was the last time you replaced your toothbrush? If you don't remember, it might be time to throw it out. An older toothbrush with frayed or broken bristles won't clean the teeth very well. It's highly recommended that you switch to a new toothbrush every 3 to 4 months. You should also throw your old toothbrush away if you have a cold or the flu, as any remaining germs might stay in the bristles and could potentially make you sick again.
4. Not Brushing Long Enough
The average person brushes for about 45 seconds at a time; this is far too short for a truly thorough cleaning. Dentists recommend that each brushing session lasts for two minutes at a time with 60 seconds being spent on each row of teeth. If you need to, you can set a timer to be sure that you're using your toothbrush for as long as you need to.
5. Brushing Too Hard
If you brush too vigorously or push your toothbrush against your teeth too hard, you could wear down your enamel or your gum tissue – neither of which grows back. Fortunately, plaque is fairly loose, so you don't have to press too hard with your toothbrush to remove it. Brush gently so that you can clean your smile without damaging it.
These are just a few particularly common dental cleaning mistakes. Your dentist can help you identify any other bad habits you might have as well as the best way to fix them. Make sure you're taking the right steps to keep your smile safe.
About the Author
Dr. S. John Salivonchik has been helping his patients improve their smiles for over two decades now. He completed his Doctor of Dental Medicine at Temple Dental School, and he's a proud member of several dental organizations such as the Pennsylvania Dental Association and the Academy of General Dentistry. During your regular checkups and cleanings at his Coplay office, he's happy to offer advice on improving your oral hygiene routine. Set up an appointment with him right now by visiting his website or calling (610) 502-1545.