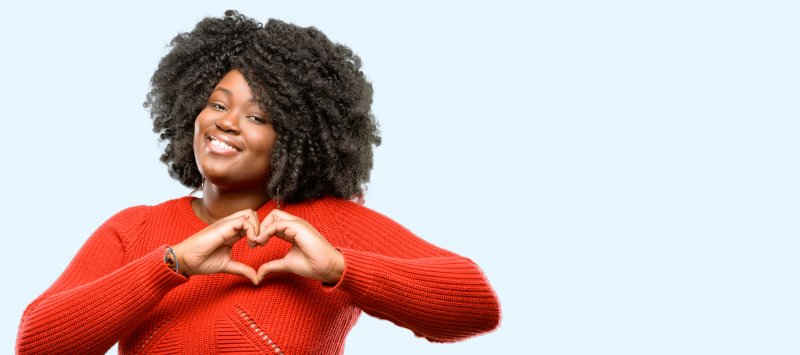 While February is usually known for Valentine's Day, it also happens to be Heart Health Month! It's the perfect time for learning how to improve your cardiovascular well-being, whether it's improving your diet or changing your workout routine. Interestingly, your dentist in Lehigh Valley suggests your gum health is actually vital to keeping a healthy heart. Read on to learn the relation between gum disease and heart health, and how you can prevent the former.
Gum Disease & Its Relation to Heart Health
Periodontal disease is a bacterial infection in the gums caused by plaque buildup. If left unchecked, the condition can degrade into a major inflammation called periodontitis. Once this occurs, the bacteria are strong enough to devastate the connective tissues holding teeth to the jawbone.
Were these threatening bacteria to escape into the veins, they could end up traveling to other parts of the body, like the heart. If the inflammation-causing bacteria reach the valves or inner linings of the heart, this could lead to an increased risk of major issues, including strokes and heart attacks.
The Top 5 Ways to Prevent Plaque Buildup
Since ongoing research claims that gum disease is two to three times more likely to cause heart attacks, it's important that you maintain healthy, clean gums by following these common practices:
Brushing Twice Daily: By brushing your teeth twice a day for at least two minutes, you can effectively prevent bacteria from feeding on any food particles. Moreover, paying extra attention to your gum line can significantly decrease the amount of plaque built up that can lead to gum disease.
Flossing Once a Day: Brushing can address the major surfaces, but it won't reach in between your teeth. By flossing daily, you can save yourself any troubles from plaque building up in the tough spots.
Cutting Out Tobacco: It's a well-known fact that tobacco products are harmful to your dental and oral health. By avoiding or cutting off these substances, you'll minimize your risk of gum disease as well as oral cancer.
Being Aware of Your Risks: Age, diet, and even genetics can play a part in the risk of gum disease. By understanding your situation and speaking with a dentist about your oral health, you stand a better chance of preventing serious dental issues.
Visiting Your Dentist Regularly: Making a habit of scheduling a dental appointment twice a year can definitely help keep your gums top-notch. Aside from providing a dental checkup and cleaning, your dentist may offer periodontal therapy to directly treat any gum issues.
Now that you know how to take precautions against periodontal disease, you have a higher chance of keeping heart attacks at bay! And if you ever have concerns about what else you can do, your dentist would be happy to answer your questions.
About the Author
Dr. S. John Salivonchik has a passion for delivering outstanding patient care while offering a relaxing environment. Using high-quality equipment, he provides a wide range of advanced treatments, including soft tissue laser technology for gum disease therapy. Want to know more about how gum health can keep a healthy heart? Feel free to visit his website or call (610) 502-1545.