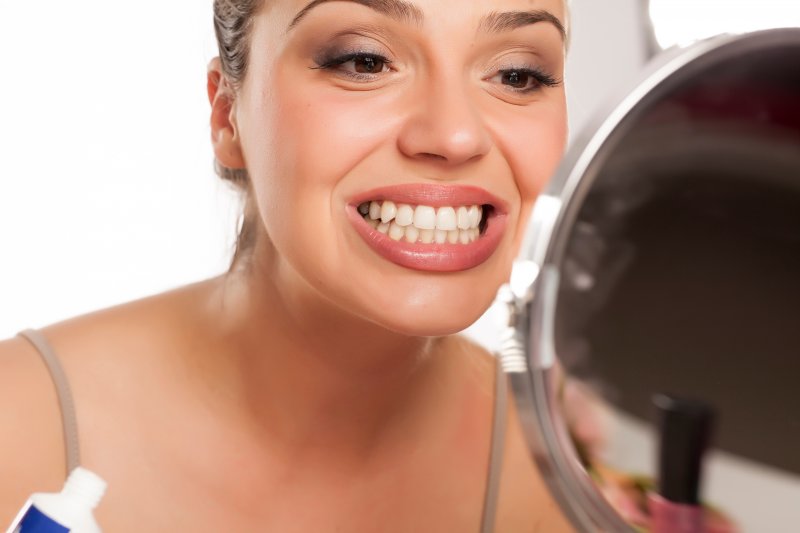 Did you normally have straight teeth in the past? Did you previously undergo orthodontic treatment to improve your smile? If so, it might seem alarming after noticing that your teeth have started shifting out of place. While you might consider correcting this issue with dental treatment, it's also good to understand how this situation can begin in the first place. Read on to learn about the common causes of dental shifting and how your dentist in Lehigh Valley can help!
5 Common Reasons for Shifting Teeth
There are various reasons your pearly whites may have started drifting out of position over the years. Although your dentist will be able to determine the source of the issue during a dental appointment, it may help you to learn the typical reasons for this condition. Here are several causes of teeth shifting:
Tooth loss – Whenever you have a missing tooth, any remaining teeth will tend to drift over to fill the gap in your smile, negatively affecting your bite alignment.
Tongue thrust – Have you noticed that your tongue pushes up on the back of your teeth whenever you swallow? While this might seem harmless at first, the repeated pressure can cause your smile to gradually shift, creating a gap between your upper and lower teeth.
Natural aging – Your jawbone, ligaments, and connective tissue can change over the years just like the rest of your body. For this reason, you can expect an altered bite, contracting lips, and weaker teeth that can begin to move out of place.
Bruxism – This is the condition of grinding or clenching your pearly whites during your sleep. Not only can this wear down your enamel, but it can also shift the position of your teeth.
Gum disease – Your gumline is an integral part of providing a stable foundation for your smile. Plaque and bacteria can cause infection in your tissue if left unchecked, which can then impact the placement of your teeth.
How Your Dentist Can Help You
If you've noticed that your smile has significantly changed throughout the years, then it's probably time you consult your dentist about it. After a thorough dental examination, they may determine that orthodontic treatment is the ideal option for you, such as Invisalign. With clear aligners, you'll be able to straighten your teeth in about 12 to 18 months, and you'll still be able to enjoy showing off your smile throughout the process.
So, if your teeth have grown crooked, gapped, or crowded, be sure to speak with your dentist. They'll be more than happy to help you get peace of mind by achieving your dream smile!
About the Author
Dr. S. John Salivonchik earned his dental doctorate from the Temple Dental School and has been delivering outstanding care for over two decades. He's also a proud member of several organizations like the American Dental Association and the American Academy of Cosmetic Dentistry. He offers a wide range of high-quality and comprehensive services, including Invisalign, veneers, and periodontal therapy. If you'd like to schedule a consultation, visit his website or call 610-502-1545.