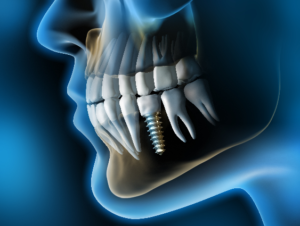 Throughout your life, you had never expected to be living with tooth loss; however, now you find yourself among the 120 million Americans in this position. To regain a complete smile, you are considering dental implants in the Lehigh Valley because they are the closest thing to your natural teeth. Although you know that they offer a high success rate, you are still undecided about undergoing the procedure. To help you make an educated decision for your oral health and quality of life, here are 5 facts that you may not know about them.

1. Dental Implants are the Most Successful Solution
Over the years, several advancements have been made to the materials and treatment process used to promote the success of dental implants. Now, there is over a 95% 10-year success rate when performed on the ideal candidate and proper oral hygiene is maintained. As a result, they have become the most predicable and reliable solution to replace missing teeth.
2. Dental Implants Mimic Natural Teeth
When compared to traditional forms of tooth replacement, dental implants are the only option to closely mimic the appearance and function of natural teeth. With the jawbone fused to a biocompatible implant post, it provides added security and stability to promote your ability to chew and speak. In fact, when compared to traditional dentures, dental implants offer an increased biting force of over 70%. The use of a custom-made dental crown will look like a real tooth, so no one will be able to tell that it is not your own.
3. Dental Implants are a Convenient Solution
Dental implants allow you to make a long-term investment in your oral health and quality of life. Unlike other options, you will not have to have adjustments or new prosthetics made in the future. With the right aftercare, your new smile can last for a lifetime. In addition, you will not have to worry about a lengthy cleaning process, expensive soaking solutions, or the discomfort of slipping or irritation, so there will be no interruption to your daily routine.
4. Dental Implants Replace the Roots of Your Teeth
Dental implants are the only solution to replace the root of your tooth. Using a biocompatible material, the implant post is surgically placed into the jawbone. The jawbone will naturally fuse to it. This provides a secure foundation for the replacement crown while also promoting your oral health.
5. Dental Implants Stop Bone Loss
With the use of the implant post replacing the root, it is the only tooth replacement option to stop bone loss. It stimulates new bone growth to protect your jawbone's density. By doing so, it helps to improve your oral health by providing any remaining natural teeth with the support they need to stay firmly in place. This helps to prevent additional tooth loss in the future while also preventing any distortion of your facial features from decreased bone density.
Get a Complete Smile Today!
If you are ready to invest in yourself, it is time to see if dental implants are right for you. Fill the empty spaces in your smile with the next best thing to your natural teeth.
About Dr. S. John Salivonchik
Dr. S. John Salivonchik is a well-respected and trusted dentist in the community who provides many advanced services to promote optimal oral health. In addition to general dentistry, he embraces the latest methods and procedures, including dental implants. If you are ready to treat your tooth loss, contact our office today to schedule your consultation for a new smile.