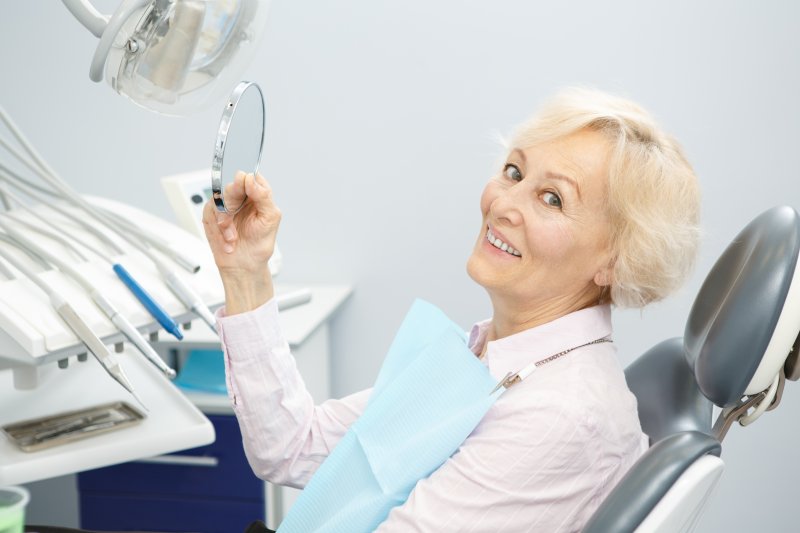 Are you struggling with missing teeth? Fortunately, gaps in your smile can be a thing of the past thanks to several different tooth replacement options out there to choose from. One of the most popular options is dental implants because of their numerous benefits. However, many patients worry that they are too old for this restoration. Continue reading to learn about the many benefits of dental implants in Lehigh Valley, and the best age for you to get them.
What Is the Best Age for Dental Implants?
Fortunately, dental implants can benefit people of any age as long as the jawbone has completed developing, which usually happens in your early 20s. Age isn't something that is generally considered when it comes to be being a good candidate for implants. Instead, your dentist will look at your medical history, gum health, and integrity of your jawbone. If all of those things appear to be in good shape, you are likely to be a good candidate for the procedure.
What Are the Benefits of Dental Implants?
Dental implants have all sorts of benefits. Here are just some of the things that make them such a popular choice:
Prevents bone loss: Implants are the only tooth replacement option out there that preserves the integrity of the jawbone. The titanium implant is placed directly into the bone in order to replace the root of the missing tooth, therefore allowing for stimulation when you chew.
Easy maintenance: You don't need to stock up on any adhesives or soaking tablets like you do with dentures. Instead, you just care for your implants how you would care for your natural teeth. Just brush, floss, rinse, and see your dentist for regular cleanings and checkups.
Zero eating restrictions: Implants are placed directly into the jawbone, so they are more stable than other tooth replacement options. Once they have finished healing, they can restore up to 90% of your natural chewing power. Eating your favorite foods won't be a struggle at all!
Long-lasting: Implants can last upwards of 25 years and even the rest of your life with proper care. You may never have to worry about your missing teeth ever again!
Just because you're getting older doesn't mean that you have to rule out dental implants as a tooth replacement option. Instead, discuss the possibility with your dentist. This way, you can find the best way to restore your smile to health!
About the Author
Dr. S. John Salivonchik is an experienced dentist who has been working in the field for more than two decades. He earned his Doctor of Dental Medicine degree from Temple Dental School where he graduated Summa Cum Laude and is committed to continuing education to keep his knowledge and skills sharp. He is a member of numerous professional organizations, including the American Academy of Implant Dentistry. For more information or to schedule a consultation at his office in Coplay, visit his website or call (610) 502-1545.