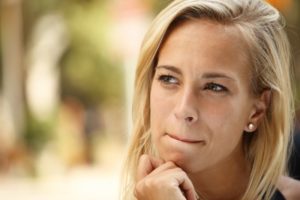 Life without your teeth hasn't always been pleasant. One reason is that you've lost the ability to eat certain foods, your confidence has diminished, and you don't feel as comfortable talking to people as you used to. Thankfully, you can have your teeth replaced with dental implants in Lehigh Valley, but before you have the procedure done, there are some questions you should ask the dentist. Read on to find out what they are.
What is a Dental Implant?
Constructed from high-grade titanium, a dental implant is a post that is surgically inserted into the jawbone. Acting as a replacement for the missing tooth root, it is anchored in place over time through a process called osseointegration (new bone mass growing and fusing with the implant).
Once there has been sufficient healing, the implant can support a final fixture that fully restores the tooth. To get more details about the procedure, though, you should be sure to ask your dentist the following questions.
Question #1 – What's the benefit of a dental implant?
What separates the dental implant process from any other form of tooth replacement is its ability to mimic the natural function of the tooth's root. Thus, by attaching to the jawbone, it provides a level of security that is unmatched.
Question #2 – What happens if a tooth isn't replaced?
Failing to replace a missing tooth can spell bad news. That's because the surrounding teeth can begin to move, causing bite issues and a possible gum infection.
When an implant and final restoration are placed, though, any shifting can be prevented.
Question #3 – How long should the implants last?
One of the many benefits of dental implants is their longevity. With proper care, which includes brushing and flossing at least two times a day, they can last for a lifetime.
Question #4 – How much do dental implants cost?
The average cost of a dental implant can range from $500 to $10,000. It ultimately depends on the number of teeth you have missing and your other specific needs. To get an accurate quote, you'll need to visit your local dentist for a consultation.
Question #5 – Does the dentist have experience placing implants?
Before a dental implant is placed, you want to feel comfortable about working with your dentist. So ask the professional what his or her experience is with performing the procedure.
Also, be sure to look online at the dentist's credentials.
Why a Visit is So Important
As explained above, when a tooth is missing for a prolonged period of time, the other teeth can begin to shift. But that's not the only problem that can arise.
Each tooth root contributes to your jawbone integrity, so if just one is missing for an extended time, the natural production of new bone cells will slow down, which could compromise your other teeth.
By being more proactive and visiting your local dentist for an examination, though, you can find out if you're eligible for the dental implant process. Once this stage is completed, you can get on with having your teeth replaced and achieving the smile of your dreams.
About the Author
For over 20 years, Dr. S. John Salivonchik has been providing the best in dental care. Still, the Temple Dental School graduate remains driven to expand his knowledge and skillset. Thus, Dr. Salivonchik has received advanced training in the Nobel Biocare Computer-Based Guided Implant Surgery Curriculum. He helps patients regain a normal life by placing dental implants at his private practice, and he can be reached for more information through his website.