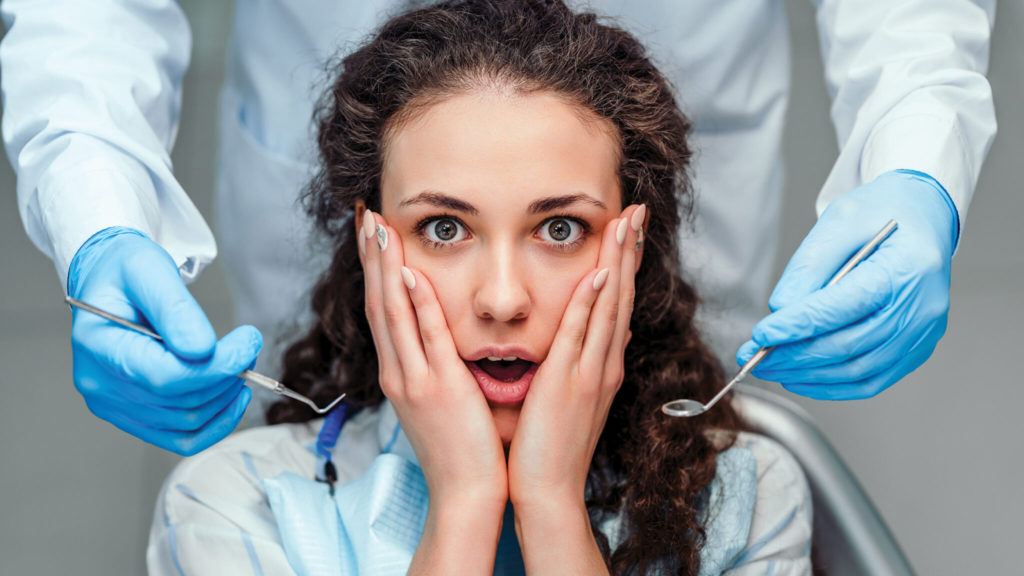 Dental anxiety or fear is experienced by approximately 75% of adults and causes them to neglect their oral health. This may cause serious issues to develop and can do a lot of damage to your smile. Fortunately, the right dentist and dental technology will allow you to avoid repeats of bad past experiences. If you or someone you know experiences dental fear, read on to learn seven reasons why this happens and four reasons why there's nothing to be scared of.
#1: Trypanophobia
This is an extreme fear of injections or needles. Since these methods are often used to numb the area before undergoing dental procedures, many patients with this issue feel anxious about visiting their dentist's office.
#2: Sounds and Tools
The dentist's office is home to many unfamiliar tools and noises. This causes some patients to feel anxious and on edge whenever they go in for an appointment.
#3: Loss of Control
Many patients feel like their personal space is being invaded or that they no longer have control of what's happening when they visit the dentist. This can result in feelings of unease and make them want to avoid this situation for as long as possible.
#4: Anesthesia
Another common reason why patients experience dental fear is due to uneasiness regarding anesthetics. These are used to prevent patients from experiencing pain during treatment and make them feel calm, but some people fear that they won't work as intended.
#5: Oral Health Anxiety
If a patient has had a bad experience in the past, they may feel anxious about visiting the dentist. Their fear of being judged for the state of their oral health or other unpleasant past experiences may make them assume that all dental appointments will go the same way and could be enough for them to avoid dental appointments.
#6: Costs
Some dental treatments can be pricey, especially if you require restorative work or want to undergo a cosmetic procedure. This can cause patients to feel stressed out about how they'll pay for treatment.
#7: Algophobia
This is an extreme fear of pain. It's common in those who suffer from chronic pain and can make patients fearful of discomfort while having their teeth worked on.
4 Reasons Why the Dentist Is Nothing to Fear
Though dental fear is a common condition, there is a range of reasons why visiting the dentist is nothing to be scared of, including:
The sooner, you seek help the less expensive, uncomfortable, and time-consuming it will be.
Sedation dentistry can help fearful patients feel at ease throughout treatment.
The right dentist will ensure that your experience is as pleasant as possible.
Dentists are trained professionals who know the best way to treat you.
Many patients are scared to visit the dentist, but there are several reasons why there's nothing to fear. So, make sure to see your dentist every six months for checkups and cleanings to keep your smile healthy and beautiful!
About the Practice
At the dental office of Dr. S. John Salivonchik, his Coplay team takes pride in administering exceptional care to every patient. If you struggle with dental fear, they offer sedation dentistry to put you at ease and allow you to receive the care you need. Do you want to schedule an appointment or are you interested in learning more? If so, visit Dr. S. John Salivonchik's website or call his office at (610) 502-1545 today.