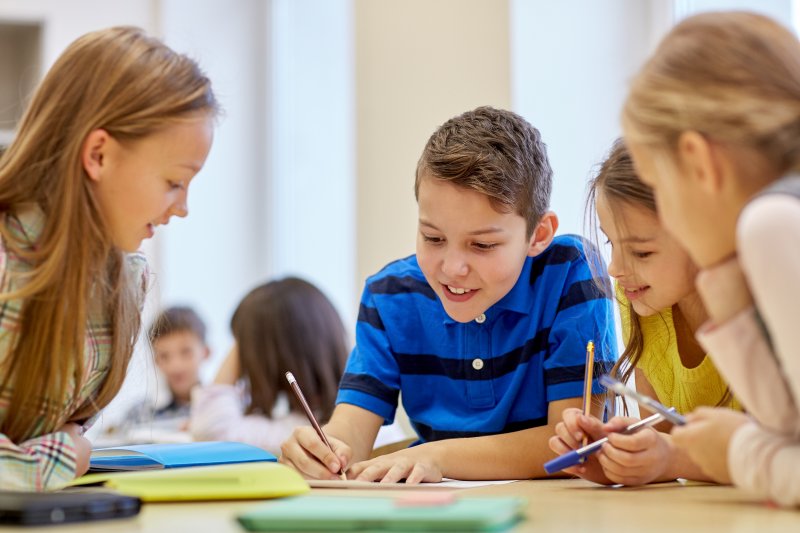 The days are getting longer, the air is getting crisper, and summer is officially coming to an end. School is right around the corner, meaning it's time to start preparing your little one for their return to the classroom! While checking off their school supply list, there's one thing you won't find on there that should be of utmost priority – their oral health. It may not seem obvious, but their smile can affect their performance this school year. Your children's dentist in Lehigh Valley explains how good oral health can set your child up for academic success.
The Link Between Oral Health and Academic Performance
Everyone knows that proper dental care is the key to a healthy smile. However, it has more benefits beyond good oral health. One recent study found that children with dental problems were significantly associated with reduced school performance and psychosocial well-being. That's largely because poor oral health makes it more likely for children to be absent from school or have problems in the classroom. A report from the Office of Surgeon General states that more than 51 million school hours are lost annually because of dental-related conditions. So essentially, helping your child stay healthy will ensure they have a successful school year.
Back-to-School Oral Hygiene Tips
Here are a few ways you can help your little one maintain good oral health:
Establish a Routine
Brushing and flossing every day is crucial to prevent dental problems. Establishing a back-to-school oral hygiene routine can help your child stay on track throughout the year. Start by encouraging them to brush and floss their teeth at the same time every day. Eventually, the practices will become second nature, and they won't need your help!
Make Brushing Fun
Plenty of children dread brushing their teeth because it's such a mundane task. However, you can help them look forward to each brushing session by purchasing a toothbrush that lights up, plays music, or has their favorite character on it! They'll be excited to use such a fun tool to brush their teeth.
Pack Healthy Lunches
Did you know that lunchtime is one of the most crucial parts of your child's day? If they're frequently eating a sugar-filled lunch, it can wreak havoc on their teeth. Protect their smile by packing them a lunch that includes nutritional foods, such as meats, cheese, and fresh fruits and vegetables.
Wear a Mouthguard
If your child participates in school sports or other recreational activities, make sure they wear a mouthguard to protect their teeth and gums. One blow to the face could easily result in chipped or broken teeth, fractured roots, or cut lips. You can purchase a mouthguard at any sporting goods store or custom-ordered from your dentist.
Schedule a Dental Visit
The beginning of the school year is the perfect time for a bi-annual checkup. It allows your dentist to detect, prevent, or treat any problems that could turn into complications down the road. They'll ensure your child's smile is healthy and ready for the year!
Before the first day of school arrives, brush up on the oral hygiene tips outlined above to keep your child's smile healthy. Doing so will ensure they spend more time in the classroom – not in a dental office!
About the Author
Dr. S. John Salivonchik has an excellent reputation as a skilled general, cosmetic, and restorative dentist. He earned his Doctor of Dental Medicine at Temple Dental School and strongly believes in the value of continuing education and advanced training. Before your child starts school, Dr. Salivonchik can examine their mouth and ensure it's problem-free and ready for the year. Visit our website or call (610) 502-1545 to schedule a checkup for your child.